Mystery Science Theater 3000 Netflix Revival Renewed For Second Season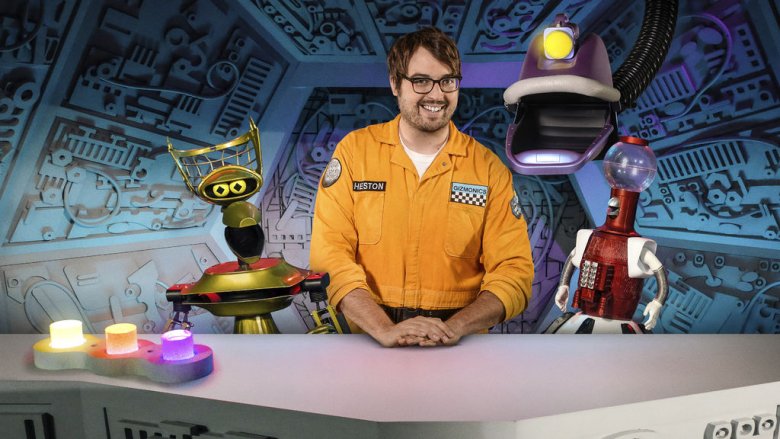 Back by popular demand, the Satellite of Love is fully-operational, and taking at least one more spin around the sun.
Mystery Science Theater 3000, the outer space b-movie commentary show acquired by Netflix in July 2016, is coming back for a second revival season—its 12th overall, its hosts announced on Thursday.
The series' return was announced by cast members Joel Hodgson, Felicia Day, and Jonah Ray at the end of a 12-hour Thanksgiving marathon of classic episodes on YouTube.
The first revival season, billed by Netflix as Mystery Science Theater 3000: The Return, debuted on Netflix on April 14, 2017 with 14 new episodes featuring new and returning hosts. The series also featured a number of guest stars, including Neil Patrick Harris, Jerry Seinfeld, Mark Hamill, and Joel McHale.
The first ten seasons of the series ran from 1988 to 1999, jumping from local Minneapolis TV to Comedy Central and the Sci-Fi (now SyFy channel) in the process, building up a cult fanbase that persisted for years after the series went off the air. 
The show was brought back to life via a Kickstarter campaign in November 2015, which raised $5.7 million, making it the most successful film and TV crowdfunding campaign ever.
Netflix did not announce precisely when new episodes would be released, or how many new installments there would be when the show makes its return. Instead, the streaming network assured fans the show would be returning in the "not-too-distant future"—a play on the show's earworm of a theme song.
Check out the announcement video for the new episodes below.