The Real Reason We Never Got To See Stanley Kubrick's Napoleon Movie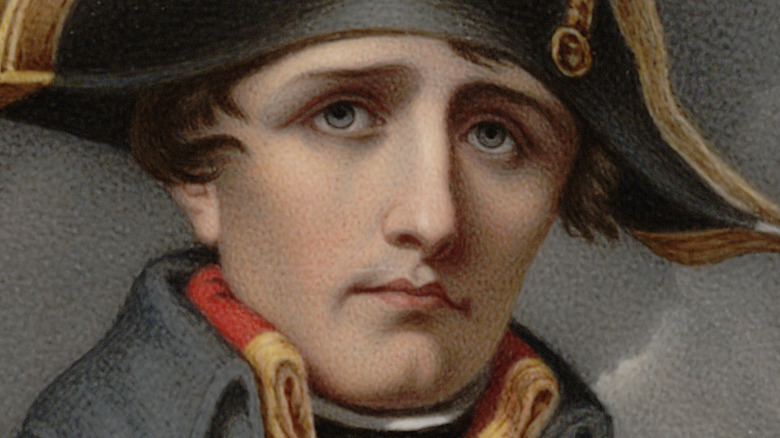 Heritage Images/Getty Images
Stanley Kubrick only directed 13 feature-length films in his four-plus decade career, but the nine projects he helmed since 1960 are all classics. He earned Oscar nominations for Best Director four times — for "Dr. Strangelove," "2001: A Space Odyssey," "A Clockwork Orange," and "Barry Lyndon," and all of those but "2001" were also nominated for Best Picture. He brought Stephen King's "The Shining" to the big screen and ancient historical figures to life in "Spartacus," but his most fascinating and ambitious project may be one that never made it past the planning stages.
After the smash hit "2001: A Space Odyssey" told the entire story of humanity, Kubrick wanted to choose a more precise target for his next film. In a note dated October 20, 1971, Kubrick wrote that he planned to write a script based on the life of French leader Napoleon Bonaparte, and "I intend for it to be the best movie ever made." He later expressed a desire to cast screen legends Audrey Hepburn and Jack Nicholson in the lead roles (via Den of Geek). But if that's the case, why isn't the Napoleon biopic listed among Kubrick's IMDb credits?
The project was too ambitious for the new owner of MGM Studios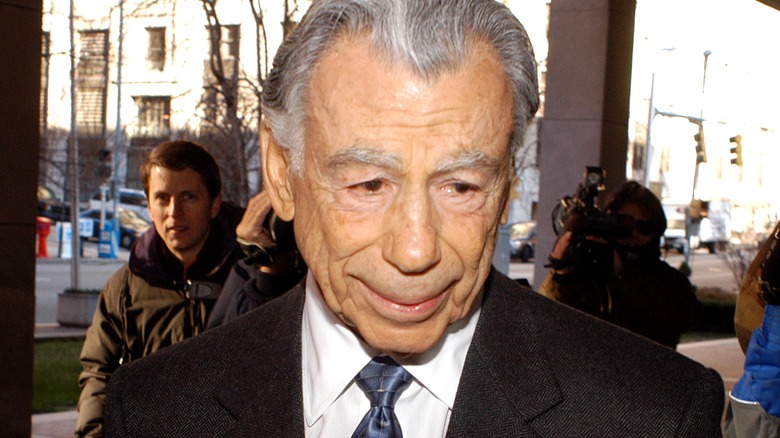 William Thomas Cain/Getty Images
According to an article at BBC.com, Stanley Kubrick gathered 276 books on Napoleon's life and did extensive research throughout Europe, distilling what he learned down to a still beefy 148-page script. But MGM Studios held the rights to the film and opted not to continue past the research and planning phase. Kirk Kerkorian had purchased MGM in 1969, and as so often happens, new ownership brought a new direction. In the end, the giant scope and budget of Kubrick's project scared off the studio's new stewards.
The BBC's Nicholas Barber wrote, "[MGM's] new owners were more intent on building casinos than on funding monumental historical dramas with 50,000 military extras." Mosfilm had also scheduled Dino De Laurentiis' "Waterloo" for an October 1970 release, and Kubrick quickly moved on to make "A Clockwork Orange" and "Barry Lyndon."
While the legendary director died in 1999, his project may still find life in the world of streaming video. Steven Spielberg, Cary Fukunaga, and Baz Luhrmann have been linked to a potential series based on Kubrick's screenplay. Jan Harlan, Kubrick's long-time executive producer, told the BBC, "TV now is technically superb, and a series of many hours and chapters is the ideal format for Stanley Kubrick's Napoleon. It will happen!"