Sons Of Anarchy Fans Have Some Complicated Feelings About Wendy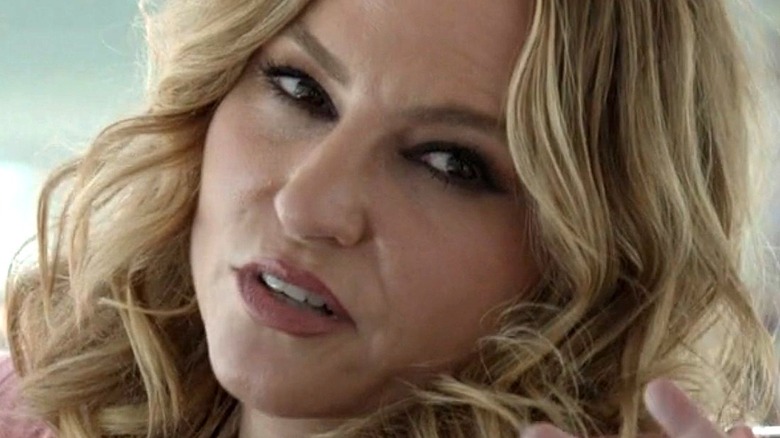 FX
When it comes to portraying troubled characters on television, Drea de Matteo has quite a knack for it. As Adriana La Cerva on HBO's "The Sopranos," she's abused by her boyfriend Christopher Moltisanti (Michael Imperioli), blackmailed by the FBI, and ultimately meets her demise. Though her tenure on "Sons of Anarchy" doesn't end in the same brutal fashion, Wendy Case's life is far from easy.
At the beginning of the series, it's made clear that Wendy suffers from drug addiction. In fact, her use while pregnant with Abel (Evan and Ryder Londo), who she shares with Jax Teller (Charlie Hunnam), causes her child to have health complications. Naturally, this doesn't sit well with Jax's mother, Gemma Teller Morrow (Katey Sagal), who gives Wendy the tools to cause her own demise. However, Wendy gets clean and enjoys redemption. 
Though Abel grows up under the impression that Tara Knowles (Maggie Siff) is his birth mother, Jax reveals the truth after she's killed by Gemma. Just as Tara cares for Abel while Wendy gets clean, Wendy does the same for Tara's son Thomas Teller (Sophia and Victoria Markov). In the final episode, when Jax decides to face Mr. Mayhem, Wendy escapes Charming with Nero Padilla (Jimmy Smits), Abel, and Thomas both in tow.
Given Wendy's major transformation, viewers could have differing opinions. On the one hand, she puts her unborn child's life in danger with drugs. But on the other, she works to better herself. Let's take a look at what fans really think of de Matteo's "Sons of Anarchy" character.
Sons of Anarchy fans have opposing opinions about Wendy
On Reddit, "Sons of Anarchy" fans largely came to Wendy's defense. u/soular412 shared the opinion that she's unfairly scrutinized by Gemma, Jax and others for her addiction, even when she's able to put her substance abuse in the past. This user said, "[S]he's got her **** together keeping her head down, sober, working a job, no drama." Meanwhile, as Wendy is kept away from Abel, the boy finds himself in dire situations, such as being kidnapped. "But Wendy's the irresponsible one in their eyes bc she used to have a drug problem," u/soular412.
A number of fans were in agreement. u/KWITHI said, "Funny how hard they tried to keep the kids away from Wendy when they would have honestly been the safest with her." u/Twizted-Abyss added how they prefer Wendy over Tara, who this user described as a "power hungry lunatic who got what she deserved." According to u/bb8110, everyone's treatment of Wendy is a sad reality for many former addicts. "There is always a portion of the people around you who will always look at you as 'just a junkie,'" they observed.
Of course, not all viewers can be a fan of every single character. In the opinion of u/kikilukic, Wendy doesn't have an arc. This user criticized her for still loving Jax, even after he shoots her up with drugs. "Seems like Wendy was nothing but a filler character," they pointed out. "She had no arc except to sit around like some sad side piece that Jax ignored."
Drea de Matteo feels strongly about Wendy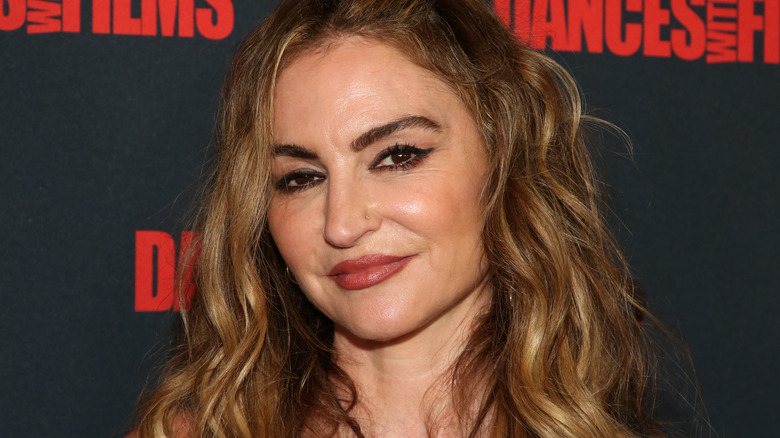 Paul Archuleta/Getty Images
Though some "Sons of Anarchy" fans felt that Wendy's sole purpose is to serve as a temptation for Jax, actress Drea de Matteo begged to differ. According to her, Wendy typically comes from a place of pure intentions and simply wants to be part of her son Abel's life. In an interview with Collider, she said, "More than anything, I think that she's looking for stability, not drama. I don't think she has ulterior motives."
As for the Reddit user's critique that she maintained a bond with Jax after his assault, de Matteo explained that Wendy has a soft side underneath her tough exterior. This is the case for not only Wendy but her "The Sopranos" character Adriana, who sticks by Christopher despite his less-than-gentlemanly treatment of her. She told EW, "She's just forgiving, all the time for the greater good of the family or the love." On Wendy, she added, "Even though I look like I've been around the block 70,000 times, she's still kind of pure."
It's for this reason that de Matteo believed her character's ending on "Sons of Anarchy" –- escaping Charming with Nero –- is perfect. Both appear intimidating but have good hearts and intentions. She told EW, "Wendy and Nero are the only characters who really don't have an agenda that has to do with anything but their love for their children, their love for their mates, their love for their friends."