Dan Levy Directed More Episodes Of Schitt's Creek Than You Probably Think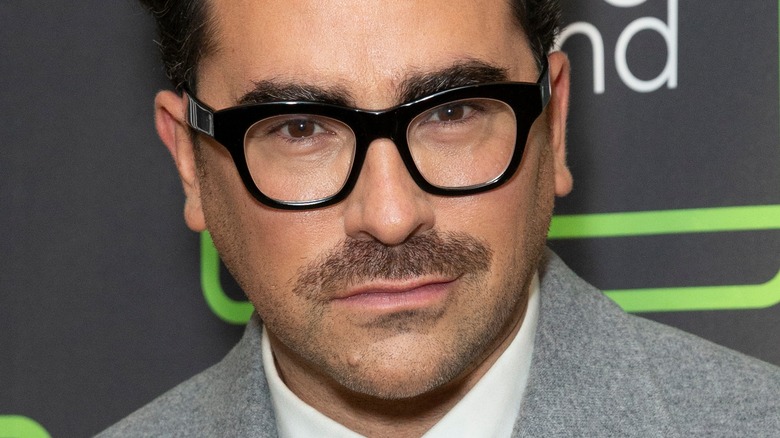 lev radin/Shutterstock
"Schitt's Creek" was a hidden gem on Pop TV for quite some time before the series landed on Netflix and found a whole new fan base. Created by father-son duo Eugene Levy, "Schitt's Creek" would go on to win nine Emmys. The series featured 10 directors across 80 episodes, most of which were helmed by Paul Fox (18 episodes). Other directors included Jerry Ciccoritti, Jordan Canning, Andrew Cividino, T.W. Peacocke, Sturla Gunnarsson, Bruce McCulloch, Laurie Lynd, and Donna Croce.
Dan Levy held many roles on the "Schitt's Creek" set, and outside of co-creating and producing, the actor also has 25-episode writing credits on the series. Dan was clearly invested and dedicated to the project, and he eventually decided to stick his toe in the director pool. It would be some time on "Schitt's Creek" before that happened, but it was magic when he eventually got behind the camera.
Dan Levy directed four episodes of Schitt's Creek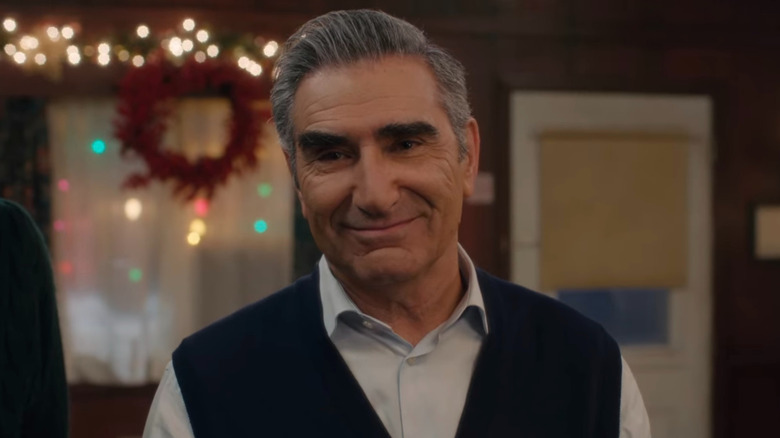 Pop TV/Netflix
Dan Levy is mainly known for his acting work, but the "Schitt's Creek" actor stepped behind the camera a few times to direct some episodes. Levy helmed four episodes of the series, including some of the ones fans loved the most. The first episode of "Schitt's Creek" Levy directed was "Merry Christmas, Johnny Rose" (Season 4, Episode 13). The story follows Johnny as he tries to get Moira (Catherine O'Hara), David (Dan Levy), and Alexis (Annie Murphy) to come together for a holiday party, but he has a hard time wrangling everyone together.
Levy also directed "Life is a Cabaret" (Season 5, Episode 14) which showcased the town's performance of "Cabaret" with Stevie (Emily Hampshire) and Patrick (Noah Reid) in the lead role. The final two directorial episodes of "Schitt's Creek" that Levy directed were the opener and closer of Season 5. "Smoke Signals" and "Happy Ending" were the bookends to David and Patrick's wedding story, and are some of the highest-rated episodes of the season. Thankfully those episodes were put in the hands of Levy, who was extremely dedicated to making them perfect. Mission accomplished.