Major Bankruptcy About To Rock The Movie Theater Industry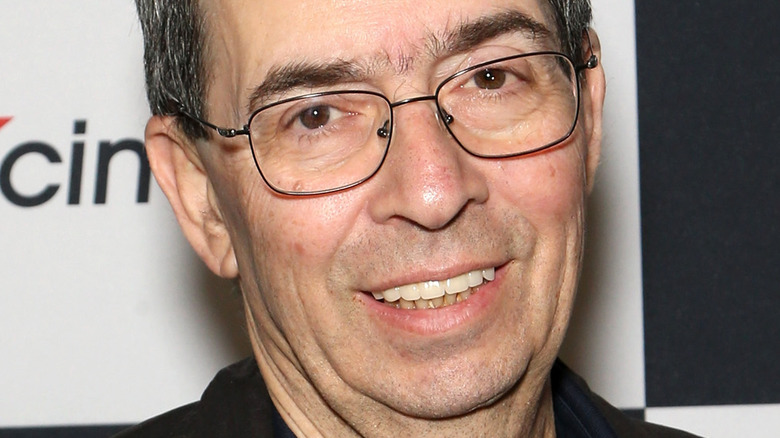 Gabe Ginsberg/Getty Images
The movie theater industry is about to go through a major shakeup. While box office returns have mostly increased due to higher ticket sales, the number of tickets sold domestically have slowly been declining for over a decade (via The Numbers). Industry pundits have hypothesized the death of cinemas for years and have implored venues to switch up their strategies. While speaking with IndieWire in 2019, Ted Mundorff, President and COO of ArcLight Cinemas and Pacific Theatres, insisted that the doom and gloom spewing from observers was nothing to worry about. " We have gone through theatrical slumps forever and we always recover. Some bloggers love to talk about attendance going down every year [ ... ] Our $10.5 billion-$11-billion-a-year business is very strong," Mundorff said.
The COO's words were far from prescient. 2020 saw the start of the COVID-19 pandemic, an event that saw businesses around the world shuttering their doors for weeks, if not months, depending on local health guidelines. CNN says the domestic box office in 2020 amounted to a meager $2.2 billion, a far cry from the already disappointing $11.4 billion in 2019.
2022 presents a different story. Thanks to Tom Cruise's billion-dollar grossing "Top Gun: Maverick" and Marvel's steady dose of superheroics, the domestic box office total this year stands above $5 billion (via The Numbers), proving that audiences are willing to shed some cash to see the latest theatrics. While the industry appears to be cautiously optimistic about the future, finances have turned sour for a major theatrical exhibitor.
Regal Cinemas' parent company intends on filing for bankruptcy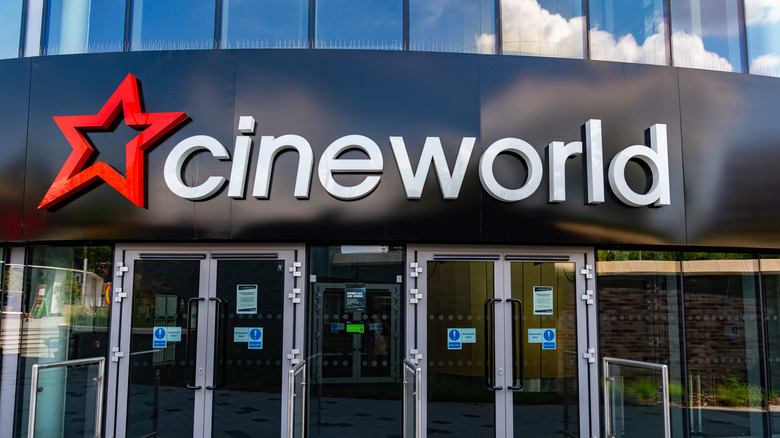 Chaz Bharj/Shutterstock
Cineworld Group Plc, Regal Cinemas' parent company, intends to file for bankruptcy in the coming weeks after failing to attract audiences as the pandemic continues to subside. The Wall Street Journal was the first to report the news on the world's second largest cinema chain. Cineworld, whose headquarters are in London, England, will likely file a chapter 11 petition in the U.S. and could potentially file an insolvency proceeding in the U.K.
This news comes after the theatre company said admission levels have been below expectations due to the limited film slate throughout fall. In a statement released earlier this week, obtained by Deadline, the company highlighted how limited theatrical offerings will "negatively impact trading and the Group's liquidity position in the near term." The Regal owner is also appealing the Ontario Superior Court of Justice's decision to award Canadian cinema chain Cineplex $1.24 billion after an acquisition that failed to manifest (via Global News). The company is in discussion with its lenders to fuel the costly bankruptcy process.
While Cineworld is struggling, AMC Theatres, the world's largest cinema chain, is optimistic about what lies next. The company has managed to stay afloat and raise over $2 billion despite similar attendance issues due to strategic decisions and retail investors rallying behind the company's stock (via Reuters). In a statement released following Cineworld's gloomy comments, AMC Theatres CEO Adam Aaron highlighted the upcoming struggles the industry will face but maintained that "we remain confident about AMC's future."