David Cassidy Dies At 67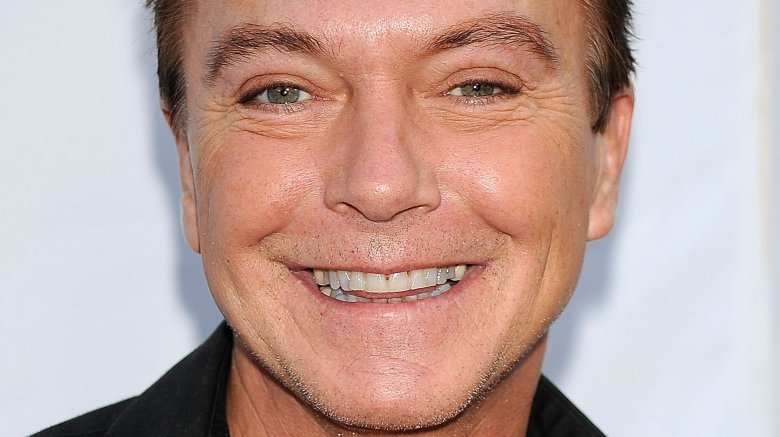 Getty Images
David Cassidy, the actor who hit the big leagues as the star of the 1970s sitcom The Partridge Family, has passed away, Deadline confirms. Earlier this week, reports surfaced indicating that Cassidy was in critical condition, suffering organ failure and in "desperate need of a liver transplant." He had been hospitalized in Fort Lauderdale, Florida, where he died at the age of 67. 
Cassidy's family issued a statement confirming the harrowing news. "On behalf of the entire Cassidy family, it is with great sadness that we announce the passing of our father, our uncle, and our dear brother, David Cassidy," the statement reads. "David died surrounded by those he loved, with joy in his heart and free from the pain that had gripped him for so long. Thank you for the abundance and support you have shown him these many years."
The actor and singer had been suffering from dementia, a diagnosis he revealed earlier this year, and had battled with drug and alcohol addiction throughout his life. During an appearance on The Dr. Phil Show in February, Cassidy opened up about a particular incident in which he forgot the lyrics to one of his songs during a live performance. "When friends of yours or family members begin to say to you, 'Remember, I just told you this two days ago,' and there's no memory of it, that's when I began to be very concerned," he said. 
Most know Cassidy for his leading role as Keith Partridge on The Partridge Family, which launched him into super stardom in the decade of Farrah Fawcett hair and disco tunes. Cassidy sang lead vocals on the Partridge Family's track "I Think I Love You," one of a number of hit singles the musical group released. He found success in a solo career as well, producing five albums during the original run of The Partridge Family series. 
When The Partridge Family ended in 1974, Cassidy went on to appear in series like David Cassidy: Man Undercover, The Love Boat, Fantasy Island, Tales of the Unexpected, and Alfred Hitchcock Presents.  In the 1980s, Cassidy performed on Broadway in Andrew Lloyd Webber and Tim Rice's adaptation of Joseph and the Amazing Technicolor Dreamcoat. The 1990s saw Cassidy land more one-off television gigs, including spots on The Flash, Malcolm in the Middle, and Less Than Perfect. He had a 10-episode stint on Ruby & The Rockits, created by his half-brother Shaun Cassidy, with his last screen appearance coming in 2013 on CSI: Crime Scene Investigation. Cassidy's last performance on the stage was in March at the B.B. King Blues Club & Grill in New York. 
He is survived by his son, Beau, whom he had with his ex-wife Sue-Shifrin Cassidy; his daughter Katie; step-mother Shirley Jones; brothers Shaun, Patrick, and Ryan; and many nieces and nephews. Our thoughts are with the Cassidy family during this time of mourning.