John Lasseter Taking Leave Of Absence From Disney/Pixar Amid Sexual Misconduct Claims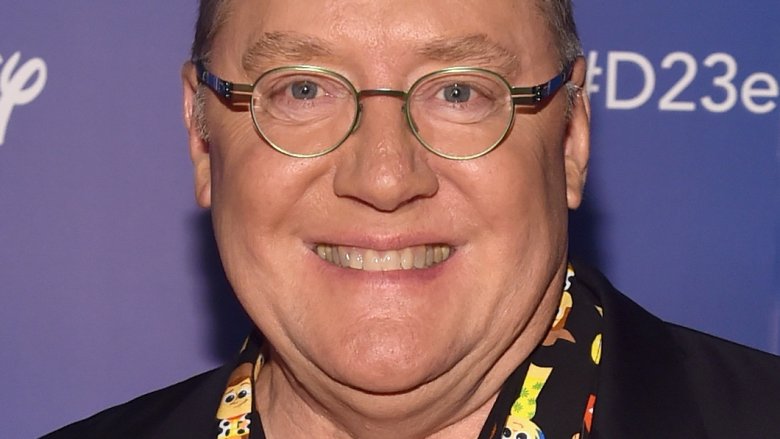 Getty Images
The future of Disney and Pixar has veered off in an unexpected direction.
John Lasseter announced on Tuesday that he is taking a formal leave of absence from his positions as Chief Creative Officer of Walt Disney and Pixar Animation Studios and Principal Creative Advisor for Walt Disney Imagineering (via The Hollywood Reporter). His decision–which was revealed in a memo addressed to Pixar, WDAS, and DisneyToon Studios staff members–came as THR was readying to publish a piece detailing alleged sexual misconduct by Lasseter at Disney and Pixar. 
Lasseter wrote that he intends to take a six-month sabbatical in order to "to start taking better care of myself, to recharge and be inspired, and ultimately return with the insight and perspective I need to be the leader you deserve." The Pixar co-founder then apologized "to anyone who has ever been on the receiving end of an unwanted hug or any other gesture they felt crossed the line in any way, shape, or form." 
The executive began his statement stating, "I have always wanted our animation studios to be places where creators can explore their vision with the support and collaboration of other gifted animators and storytellers. This kind of creative culture takes constant vigilance to maintain. It's built on trust and respect, and it becomes fragile if any members of the team don't feel valued. As a leader, it's my responsibility to ensure that doesn't happen; and I now believe I have been falling short in this regard." 
He then noted that he has "recently had a number of difficult conversations that have been very painful," because it's "never easy to face your missteps." Addressing his wrongdoings, Lasseter stated, has made him realize that he has "made some of [his employees] feel disrespected or uncomfortable," which he indicated wasn't his intent. "Collectively, you mean the world to me, and I deeply apologize if I have let you down... No matter how benign my intent, everyone has the right to set their own boundaries and have them respected," said Lasseter. 
Not long after this internal memo went public, THR released the aforementioned article chronicling sexual harassment and misconduct allegations lodged against Lasseter.
A spokesperson for Disney released the following statement in support of Lasseter's decision to step away from his post: "We are committed to maintaining an environment in which all employees are respected and empowered to do their best work. We appreciate John's candor and sincere apology and fully support his sabbatical."
Lasseter has played an important role at Pixar and Walt Disney Animation Studios for many years, serving as director of Toy Story and Toy Story 2 and producing every animated feature film out of Pixar (his individual directorial efforts notwithstanding) and every full-length animated Disney flick since 2007. His creative efforts helped bolster Walt Disney Animation Studios to gain more momentum, as he served as executive producer on hit films like Frozen, Moana, Bolt, Wreck-It Ralph, and Tangled. 
Pixar is gearing up to launch Coco in the United States this week, and Lasseter is currently attached to the hotly anticipated The Incredibles 2 and Toy Story 4. While it's unlikely that these projects can't be released without Lasseter on board, this certainly adds an element of uncertainty to each not-yet-debuted film.