The Important Role Melissa McCarthy Is Playing In The Simpsons Season 34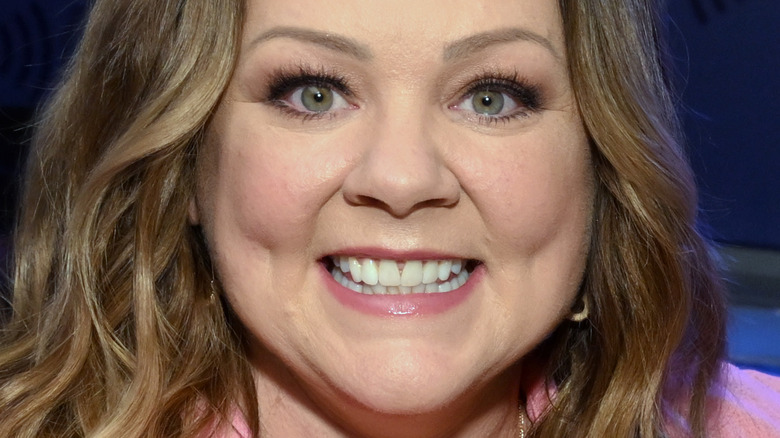 Slaven Vlasic/Getty Images
From her slew of outlandish roles in comedy films to her forthcoming portrayal of Ursula in the live action of Disney's "The Little Mermaid," Melissa McCarthy has done it all. Well, almost. This fall, the actress can add a coveted line to her resume as a voice actor on "The Simpsons" Season 34.
Throughout the cartoon's impressive tenure on the air, a number of industry giants have lent their voices to special guest characters. One of the most notable is Kelsey Grammer, of "Frasier" and "Cheers" fame, who portrays Sideshow Bob, a villain with a vengeance toward Bart Simpson (Nancy Cartwright).
Other big names to voice a character on "The Simpsons" include Meryl Streep as Jessica, the love interest of Bart in Season 6, Episode 7 ("Bart's Girlfriend"); Glenn Close as Homer's mother Mona Simpson in Season 7, Episode 8 ("Mother Simpson"); and Johnny Cash as a fox-like spirit guide in Season 8, Episode 9 ("El Viaje Misterioso de Nuestro Jomer (The Mysterious Voyage of Our Homer)").
The list of celebrities heard on "The Simpsons" is extensive. In fact, Paste Magazine ranked the top 100 greatest guest stars, including everyone from Martin Sheen to Paul McCartney. Not surprisingly, Sideshow Bob stands at No. 1.
Will McCarthy's character go down in "The Simpsons" history as one of the greats? Let's take a look at who she'll be playing in the town of Springfield.
Melissa McCarthy will play a quirky young rival of Homer's
"The Simpsons" may be the longest-running TV show (via IMDB), but its success isn't wavering after three-plus decades. It's still winning and being nominated for Emmys and still bringing fans new content. With Season 34 set to premiere on September 25 (via FOX43), Matt Selman, who serves as writer, executive producer and showrunner, is excited for what's to come – especially Melissa McCarthy.
Selman revealed to Deadline that McCarthy is voicing a child who wins the affection of Homer Simpson's father Abe (both played by Dan Castellaneta). This is upsetting for Homer, who rarely received love or praise from Abe during his childhood. "She plays kind of a quirky kid who has Grandpa's love and Homer's like, 'Why does Grandpa like this kid? And why didn't he like me?'"
In an interview with Variety, Selman expressed his excitement that McCarthy was able and willing to get involved. He said, "We're huge fans of her and it's a big meaty, juicy part. And she's really funny. To get a big comedy movie star at the height of their powers, it's pretty cool."
Naturally, McCarthy's role will have much humor to it. At the same time, Selman shared with Deadline that the episode may also tug on some heartstrings given Homer and Abe's tumultuous relationship. "It's really emotional as well," he said.