The Best Part About Homer And Marge's Relationship According To The Simpsons' Showrunner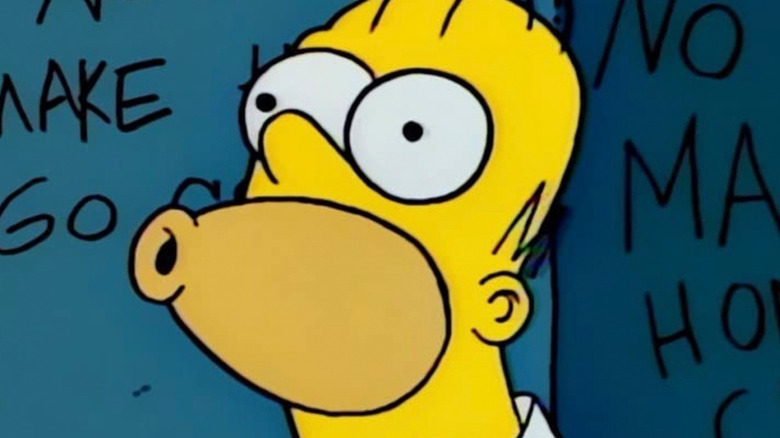 Fox
Homer (Dan Castellaneta) and Marge Simpsons (Julie Kavner) are by no means a perfect couple. Practically every episode in "The Simpsons'" first 33 seasons has at least one Homer moment that's divorce-worthy. Whether it's trying to frame Marge for his drunk driving, making gravy in the bathtub, or waxing his car with her wedding dress, "Simpsons" fans can all remember Homer's many shortcomings as a husband. If you can't think of any, here's a convenient list of the worst things Homer has done to Marge.
However, it's inaccurate to say that Homer and Marge's relationship is a "sitcom" relationship that's only played for laughs. Homer often sincerely wants to do what's best for Marge, and Marge sincerely wants to be Homer's partner. They both accept each other for who they are, and they actually do love each other.
That's just as true in 2022 as it was when the show premiered in 1989. Recently, ahead of the show's upcoming 34th season, showrunner Matt Selman shared the secret to Marge and Homer's longevity.
To Matt Selman, Marge and Homer's strength is their comfort level with each other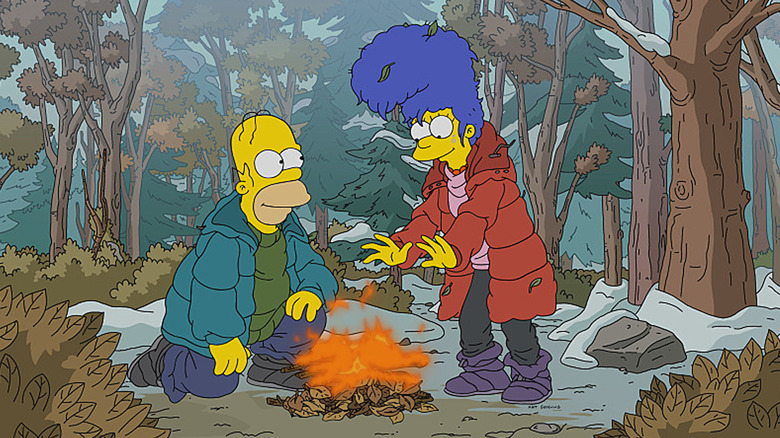 Fox
Selman did an interview with Deadline, both to promote Season 34 as well as to drum up support for "The Simpsons" bid for an Emmy for Outstanding Animated Program at the 74th Emmy Awards on September 12. Selman highlighted the episode that was selected for Emmy consideration, Season 33's "Pixelated and Afraid," as one of the strongest from Season 33, as well as the quintessential Homer-Marge relationship story (via Deadline).
In the episode, Bart (Nancy Cartwright) and Lisa (Yeardley Smith) believe that Homer and Marge's marriage lacks romance and get them to attend a winter couple's retreat. Instead, Homer crashes the car, forcing him and Marge into a survival situation. Their teamwork saves them, and in the end they realize that true love doesn't need "romantic gestures" to be authentic.
"Homer and Marge around the house at peace with each other is one of the most beautiful things of their relationship," Selman said. "We really wanted to show that as like a special and unique thing to cherish."
Selman went on to explain that the episode gives new depth to their relationship, which isn't easy to do considering how long the show has been on the air. He also promised more moments like that in Season 34, which premieres on September 25.