The Actors Steve Toussaint And Eve Best Would Love To Have In House Of The Dragon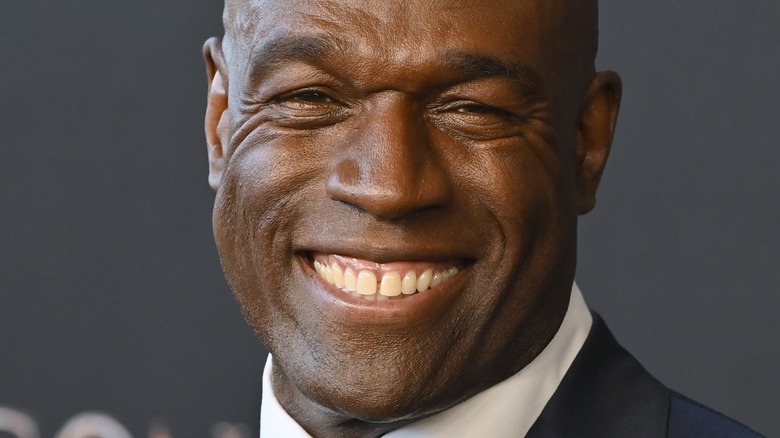 Featureflash Photo Agency/Shutterstock
The great thing about "House of the Dragon" is how it will make the world of "Game of Thrones" just a little bit bigger. Millions of fans have already taken a trip to Westeros once, and soon, they'll be able to do so again. 
"House of the Dragon" takes place nearly two centuries in the past from the events of "Game of Thrones," shining a light on the empire of the Targaryen family. As expected from this franchise, it will be a turbulent time during a transition of power. Many people are vying for the Iron Throne, and viewers will meet these new players soon enough.
Two of the additions to "Game of Thrones" lore include Lord Corlys Velaryon, played by Steve Toussaint, and Princess Rhaenys Velaryon, portrayed by Eve Best. Looper had the chance to speak with both of them during a roundtable discussion, and they shared that if they had a say in who else could join them in this treacherous world, they have some ideas of who they'd want to make the trip to House Targaryen.
They'd want everyone from Dwayne Johnson to Al Pacino appearing on House of the Dragon
When it comes to the likelihood of which stars will make their way to "House of the Dragon," there are numerous factors to take into consideration, such availability, interest, and cost. But when purely making a dream wishlist, Steve Toussaint and Eve Best let their imaginations run wild at the possibilities. Toussaint kicked things off by going into the actor he'd love to see in the show most of all: "Well, we just bumped into Dwayne Johnson. It's great to get him in — just putting that thing out there for HBO."
Both actors similarly loved the idea of getting both Robert De Niro and Al Pacino into Westeros, perhaps sharing a cup of tea. It also seems as though Toussaint and Best are fans of Netflix's "Ozark," as the final actor they threw out into the cosmos that they'd love to see on the show was Laura Linney. 
Hopefully, the series takes off in a similar manner to "Game of Thrones," spanning many seasons. If that's the case, there would certainly be no shortage of talent to pull from to continue filling out the world and make Westeros feel more alive than ever. 
"House of the Dragon" premieres on HBO Max on August 21 with new episodes airing every Sunday.