The Outsiders Star Who Still Gets Letters From Teenage Fans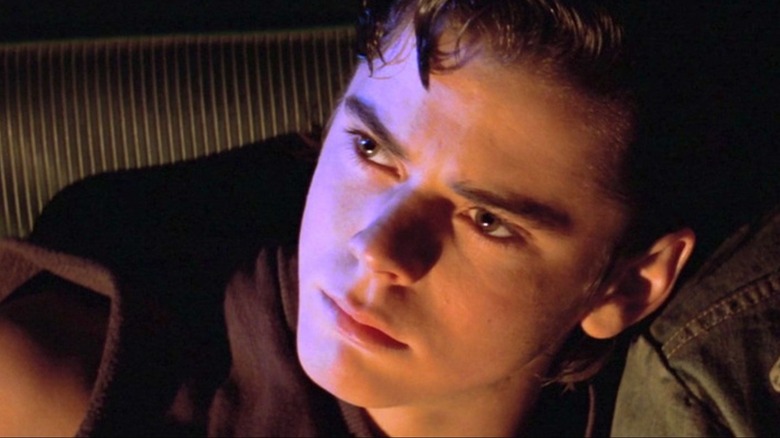 Warner Bros.
The coming of age film "The Outsiders," directed by Francis Ford Coppola, came out in 1983. Based on the 1967 novel of the same name by S. E. Hinton, "The Outsiders" is set in 1965 Tulsa, Oklahoma and follows the rivalry of two teen gangs, the Greasers, made up of the town's poor kids, and the Socials. After a fight that ends in the death of a Social member, the Greasers must come to terms with their involvement in the gang, with a couple members even going into hiding, and decide if being a Greaser is something they want to continue with or if they want to seek redemption.
The film is notable for its ensemble cast, which includes a slew of now-famous actors in some of their earliest roles. The cast list includes Tom Cruise, Rob Lowe, Patrick Swayze, C. Thomas Howell, Matt Dillon, Glenn Withrow, and Ralph Macchio.
While many of these stars went on to bigger, more prominent roles, "The Outsiders" is still one of their most beloved films, one that young people have continued to find and resonate with over the years. In fact, one of these stars has said that he still gets letters from teenage fans, all these years later. Here's which cast member is receiving those letters.
C. Thomas Howell still gets fan letters from teens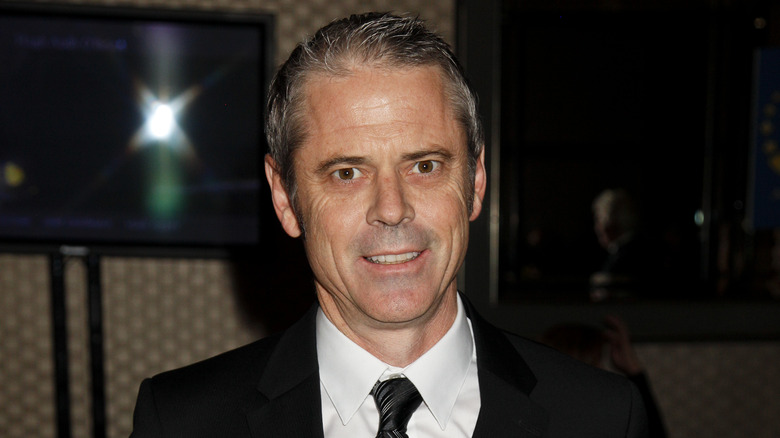 Imeh Akpanudosen/Getty Images
In March of 2018, Variety published an interview with several of the cast members, the novel's author S.E. Hinton, and Jo Ellen Misakian, the librarian from Fresno, California who sent a letter to Francis Ford Coppola suggesting that the novel would make a great film (Coppola dedicated the film to Misakian and her students). In the interview, stars C. Thomas Howell, who plays Ponyboy (the film's protagonist and narrator), and Ralph Macchio, who plays fellow Greaser Johnny, discussed how they continue to interact with fans of the movie nowadays — and Howell revealed that he still gets fan letters.
Specifically, Howell gets love letters from young girls who develop a crush on his character. Poking fun at how much time has passed since he played Ponyboy, Howell said, "[I get letters from] 13-year-old girls sobbing for Ponyboy, only to sob harder when they realize he's 51 years old!"
Additionally, Howell and Macchio visit schools to talk to kids about the film and its messages, such as class differences and the effects of bullying. Howell said, "It's one of my favorite things I do. I'll come in to speak to them after the screening of the film. It affects these kids so deeply still."
Howell says The Outsiders was an opportunity of a lifetime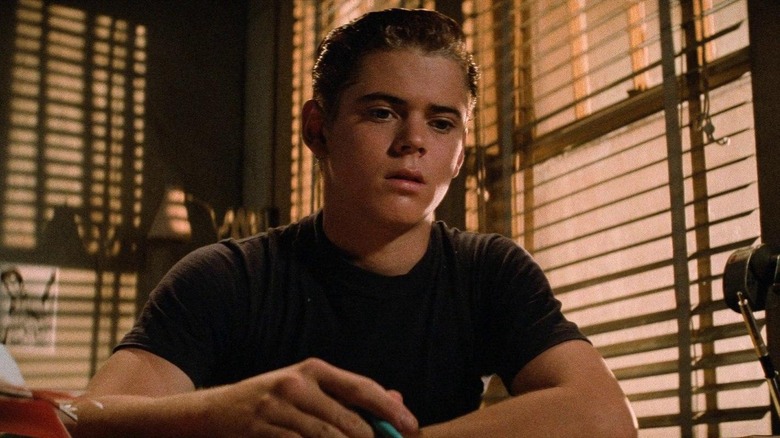 Warner Bros.
In February of 2013, Howell sat down with the AV Club for an interview, during which he reflected on the highlights of his career — naturally, "The Outsiders" came up. Howell was just 15 years old when he filmed "The Outsiders," which happened to be just his second ever acting role, following a supporting role in Steven Spielberg's "E.T. the Extra-Terrestrial" (via IMDb). Looking back on the experience now, Howell is able to see what a huge deal it was to be working on the now-beloved coming of age film with Francis Ford Coppola.
Howell said, "That was just an opportunity of a lifetime, but I was so young that I probably didn't appreciate how big the opportunity was." He went on to add that, while he had seen "Apocalypse Now" and "The Black Stallion," he didn't really know who Coppola was (and he had not yet seen "The Godfather"). However, he still enjoyed the collaboration, despite not realizing that he was working with a director of such high status. The actor continued, "Working with him was an amazing experience, but that's all I could really draw upon: the moment I was in, sharing that with him and learning what I was able to learn at such a young age."
All in all, Howell is incredibly proud to have been a part of "The Outsiders." He said, "What an amazing thing to be a part of and to cut your teeth on. I'm so proud to have played Ponyboy Curtis and to have worked with Francis Ford Coppola and shared that with the cast that was put together."