A Ryan Reynolds Movie Flop Is Getting Revamped With An Unexpected Sequel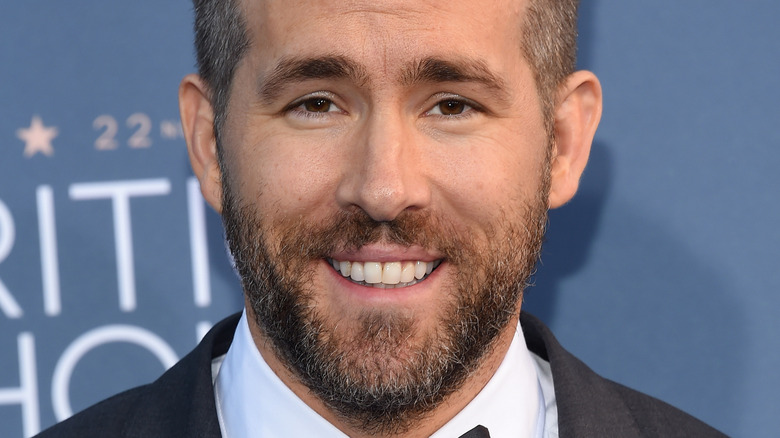 DFree/Shutterstock
Ryan Reynolds might be one of the most beloved actors in the game, but that doesn't mean his resume is clear of stinkers. The actor has 27 rotten films on Rotten Tomatoes, where more often than not, the audience agrees with the critics. The great thing about Reynolds is that he knows his bombs and has no problem poking fun at them online or in his other movies. He's had no issue bashing "Green Lantern" over the years, which is probably the film of his that catches the most flack.
Surprisingly, as awful as it was, "Green Lantern" is not even close to being the worst film in the Reynolds catalog in terms of critical reception. With a 26% score, there are SEVEN other films that rate lower than it on the aggregator site. While Warner Bros. and DC Entertainment are working on a "Green Lantern" HBO Max series, it has nothing to do with Reynolds' previous work. But there is an abysmal movie of the Canadians which is getting a sequel, and for what reason we cannot fathom. And it just so happens to be for Reynolds' worst-rated movie ever, which also happened to be a box office flop.
R.I.P.D. is getting a sequel
According to Bloody Disgusting, "R.I.P.D." is getting a sequel that has largely flown under the radar. The 2013 movie has a laughable 12% rating on Rotten Tomatoes from critics and a 38% audience score. It's also the third lowest-rated movie ever for Ryan Reynolds' co-star Jeff Bridges. Based on the comic book of the same name, "R.I.P.D." follows two Rest in Peace Department officers tasked with finding evil spirits hiding out among the living to avoid judgment.
"R.I.P.D." absolutely bombed at the box office, earning a dismal worldwide gross of $79,076,678 on a $130 million budget (per The Numbers). Why anyone thought this was the film that needed a sequel is beyond us. The sequel is titled "R.I.P.D. 2: Rise of the Damned," and according to IMDb, it will not include Reynolds or Bridges. The PG-13 flick will star Richard Fleeshman ("The Sandman") and Jake Choi ("Single Parents"). Bloody Disgusting reports that "R.I.P.D. 2: Rise of the Damned" is a Universal Pictures Home Entertainment production, suggesting this sequel will not make its way to theaters.