Christopher Meloni Booked More Voice Acting Work Than You Likely Think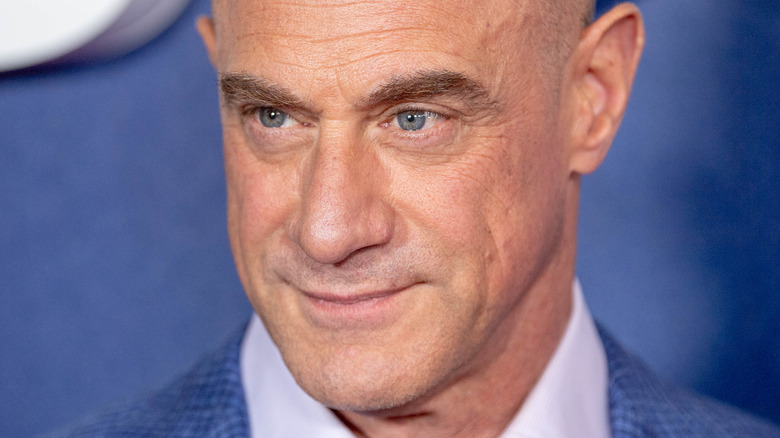 Roy Rochlin/Getty Images
Despite being a spin-off of a hugely successful series — "Law & Order" — "Law & Order: Special Victims Unit" more than stands on its own two feet. Since its premiere in 1999, it has earned itself over 20 seasons and 500-plus episodes, along with a fanbase that can't get enough of it. Of course, as gripping as the premise behind it is, the series is only as strong as the people that make it all happen. As far as on-screen personnel goes, Mariska Hargitay and Christopher Meloni, who play detectives Olivia Benson and Elliot Stabler, respectively, couldn't be more important.
Hargitay and Meloni have stood as the main duo of "SVU" for years, individually and collectively working to make it a hit. At the same time, they haven't shied away from taking on gigs elsewhere in the entertainment world. In the case of Meloni specifically, he has taken on a bunch of notable projects across film and television, ranging from "Happy!" to "Man of Steel." Of course, chances are you're aware predominantly of his live-action efforts, but they're just one facet of his filmography. If Meloni has proven anything over the years, it's that he doesn't have to stand in front of a camera to deliver strong performances.
As it turns out, Christopher Meloni has done a ton of voice acting work in his day.
Meloni has done voice acting for a wide range of projects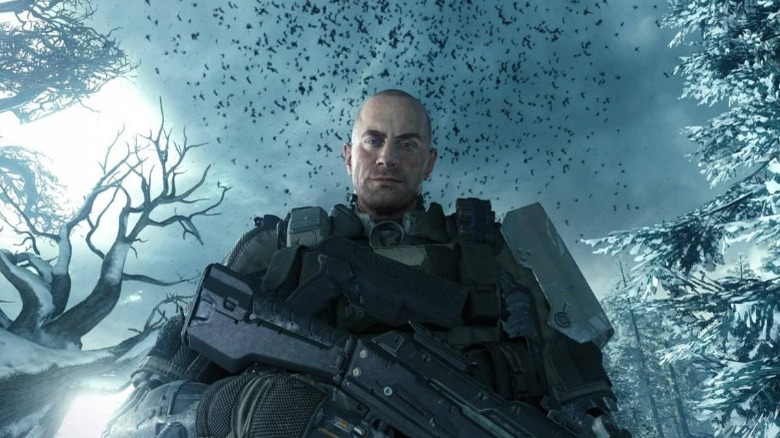 Treyarch
A few years after kicking off his professional acting tenure, Christopher Meloni landed his first voice acting role on the TV series "Dinosaurs." After voicing Spike from 1991 to 1993, he wouldn't voice act again until 2009, when he played the title hero in "Green Lantern: First Flight." Come 2015, he'd get to voice John Taylor in the "Call of Duty: Black Ops III" video game, and in the years that followed, he'd make guest appearances on "Family Guy," "Rick and Morty," and "American Dad!" Meloni also provided dialogue on "Cinema Toast," "Bless the Harts," and "Solar Opposites," but that's not all (via IMDb).
Of Meloni's latest voice acting credits, his work on "Harley Quinn" has become the most extensive. On the animated DC favorite, he voices the lonely, worn-out, and oblivious Gotham City Police Department commissioner, Jim Gordon. In an interview with Bleeding Cool, he discussed what it was like working on the series and how much he loves voice acting. As he explains, attempting to pull out a character's entire persona from just a few pages of written words is a creative experience unlike any other. Meloni also notes that he worked with some of the minds behind "Harley Quinn" on "Surviving Jack," so signing on was a no-brainer.
Considering how often he lands voice acting roles and the fact that he typically excels within them, don't be surprised if Christopher Meloni continues adding to his voice acting résumé in the years to come.