Here's What James Wan Has To Say About Saw X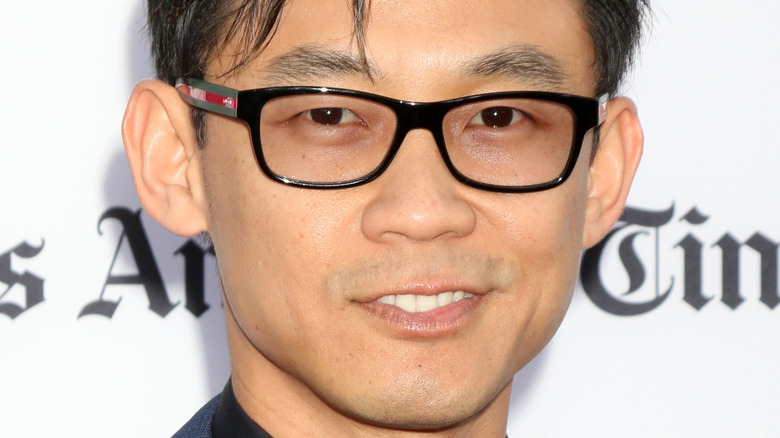 Kathy Hutchins/Shutterstock
Though they didn't know it at the time, the lives of James Wan and Leigh Whannell changed forever after they wrote a little-known horror movie called "Saw." Per A.V. Club, Wan and Whannell had become friends in film school and endeavored to make their own film on a spectacularly low budget. Taking place mainly in one room, "Saw" dares to ask the question — what if you valued your life? After being diagnosed with terminal cancer, John "Jigsaw" Kramer (Tobin Bell) finds people who do not appreciate their lives and makes them do so by creating a series of complicated and ingenious traps for them to escape. "Saw" was a wild success at the box office with an impressive $18.2 million opening weekend, making way for Jigsaw to become a horror icon.
The series seemingly concluded in 2010 with the seventh film, "Saw 3D," and recently had a resurgence in the updated version "Spiral." Stoking the love for more traps and more terror, fans won't have to go too much longer without a new film. Lionsgate has announced that director Kevin Greutert will be returning to the franchise just in time for Halloween 2023 (via Variety). It has been long since Wan and Whannell have been creatively involved, but the former did have some words to share when the news broke.
James Wan voiced his support for the horror franchise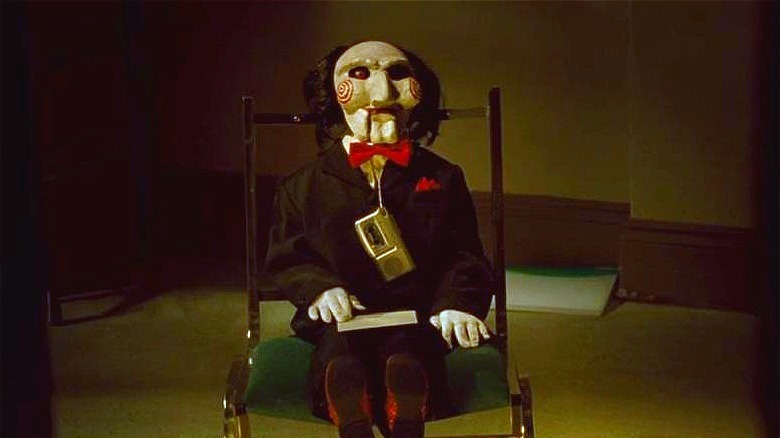 Lionsgate/ Twisted Pictures
James Wan's career certainly has been enviable thus far. After "Saw" took off, he went full speed ahead into further horror films such as "Insidious" and the prolific series "The Conjuring." Even after helming DC's "Aquaman," Wan doesn't seem to have lost touch with his roots. Taking to his Instagram stories, he shared his happiness for the longevity of "Saw."
"Never thought our little indie movie (shot for $700k in 18 days) would go on to have such an incredible life!" the director celebrated. Wan and Leigh Whannell created a story that has resonated with people. For the two creators, it was all about the central idea of the film. Whannell stated that the idea started to percolate when he himself had to get an MRI. With the help of an active imagination, the idea of Jigsaw was born.
"I started to think, 'What if you were given the news that you had a tumor and you were going to die soon? How would you react to that?'" Whannell told The A.V. Club. That is a thesis that continued throughout the franchise and related spin-offs. Jigsaw's psychology is delved into deeply throughout the series, making for a clear morality tale. Though his methods are certainly suspect, his character keeps fans coming back for more.