The Law & Order: SVU Character You Likely Forgot Lee Pace Played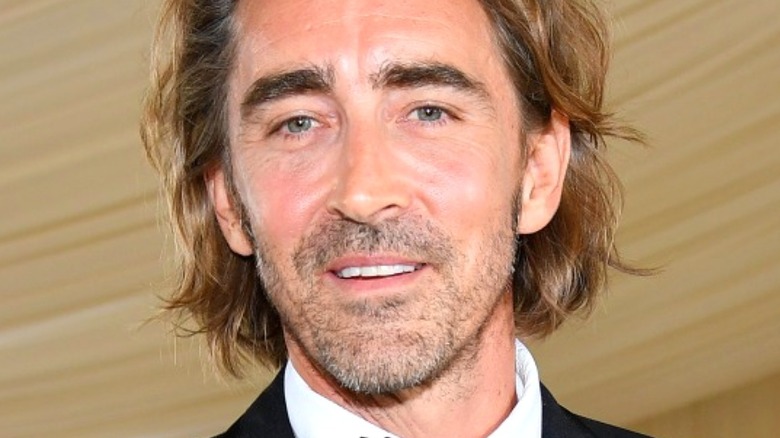 Kevin Mazur/mg21/Getty
The following article discusses fictionalized accounts of pedophilia.
Lee Pace has been in the acting game for around two decades now. His first breakthrough film role came courtesy of 2003's "Soldier's Girl," which he followed up with a part on the much-missed Fox fantasy dramady "Wonderfalls" in 2004. But every performer has to start out somewhere, whether it be regional theatre, in commercials, or within that notorious training ground for up-and-coming talent: the "Law & Order" franchise. 
In Pace's case, his first ever on-screen role came during a 2002 episode of "Law & Order: Special Victims Unit." This brief role shows off Pace's acting chops, which would soon come to benefit him as his fame as a cult actor grew. From here, he would rocket into the stratosphere thanks to roles on shows like "Pushing Daisies" and "Halt and Catch Fire," playing a pivotal part in the "Hobbit" trilogy, and appearing as Ronan in "Guardians of the Galaxy." But in this brief, strongly-acted appearance, Pace laid the foundation for the moves and roles that would follow.
Pace portrays Benjamin Tucker on a Season 3 episode of Law & Order: SVU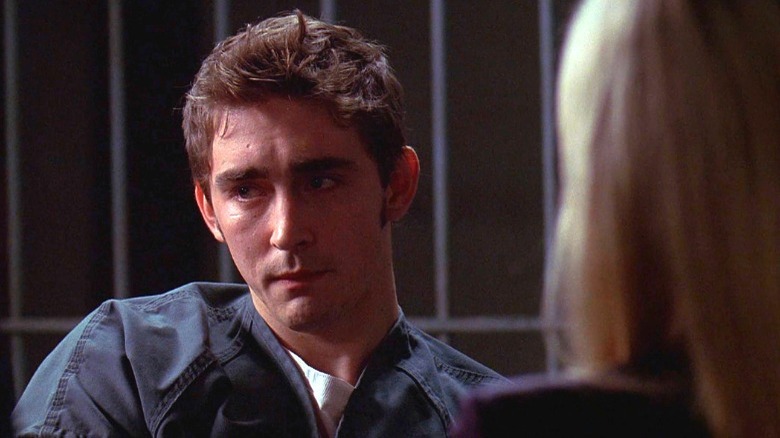 NBC
Pace appears as Benjamin Tucker in Episode 18 of Season 3 of "Law & Order: Special Victims Unit," which is titled "Guilt." 
Benjamin is in jail for committing various pedophiliac offenses and has been molested himself. He offers to testify against his perpetrator, Roy Barnett (Beau Gravitte), a notorious serial pedophile who stands accused of abusing teenager Sam Cavanaugh (Bret Harrison) and dozens of others. Sam has been especially troubled at the thought of speaking out against Barnett, so Alexandra Cabot (Stephanie March), Olivia Benson (Mariska Hargitay), and Elliot Stabler (Christopher Meloni) have turned to Benjamin for testimony that might potentially put Barnett behind bars without putting further pressure on Sam. 
But they're not willing to cut a deal with Benjamin, since he has a history of lying, making him a potentially problematic witness. Instead, they try to convince Benjamin to give up information about where Barnett might be hoarding physical evidence of his crimes. Ultimately, Cabot agrees to consider transferring Benjamin to a state psychiatric facility where he will have the hope of being rehabilitated and released if his claims result in Barnett being convicted. Benjamin informs the cops that Barnett has a stash of videotapes chronicling his crimes, which they ultimately find in Sam's closet. 
It's quite an impressive performance, and definitely a memorable launching pad for a much-beloved star.
If you or someone you know may be the victim of child abuse, please contact the Childhelp National Child Abuse Hotline at 1-800-4-A-Child (1-800-422-4453) or contact their live chat services.
If you or anyone you know has been a victim of sexual assault, help is available. Visit the Rape, Abuse & Incest National Network website or contact RAINN's National Helpline at 1-800-656-HOPE (4673).