Della Reese Of Touched By An Angel Dead At 86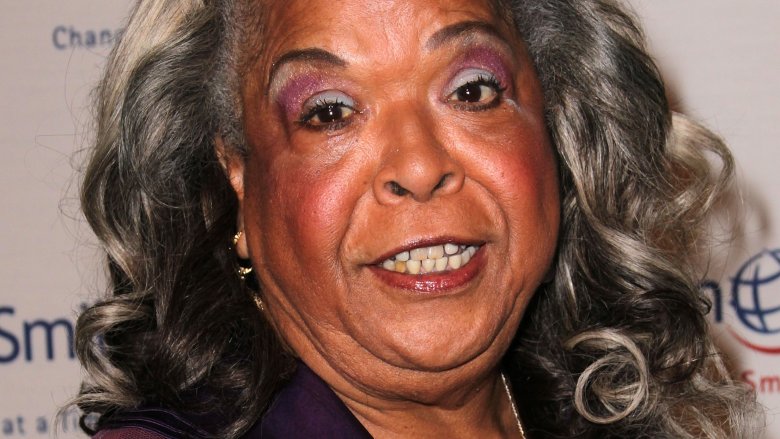 Getty Images
Della Reese, the singer and actress best known for the CBS series Touched by an Angel, has died. She was 86.
Entertainment Weekly said her former co-star Roma Downey confirmed the news on behalf of Downey's family. "I share with you the news that our beloved Della Reese has passed away peacefully at her California home last evening surrounded by love," Downey said in a statement. "She was an incredible wife, mother, grandmother, friend, and pastor, as well as an award-winning actress and singer... she was a mother to me."
Born in Detroit, Reese began singing at an early age and formed her own gospel group. She signed her first record contract in the '50s and topped the charts with "Don't You Know," an adaptation of the aria "Quando m'en vo" from La Boheme.
In the late '60s, she began acting on TV with guest performances on Police Woman and McCloud before launching her own talk show in 1969 that lasted eight months. She became the first African-American woman to guest-host The Tonight Show with Johnny Carson in 1970 and later appeared on TV series including Chico and the Man, It Takes Two, and Room 222.
In 1979, Reese suffered a near-fatal aneurysm that required two surgeries and she was later ordained as a minister.  
She became a household name playing Roma Downey's sarcastic angel boss Tess on Touched by an Angel, which aired from 1994 to 2003. Reese earned two Emmy nominations for the role.
From 1996 to 1998, she had a recurring part on the Touched by an Angel spinoff Promised Land. Her final TV appearance was on Hallmark's 2014 series Signed, Sealed, Delivered.