Earle Hyman From The Cosby Show And Thundercats Dead At 91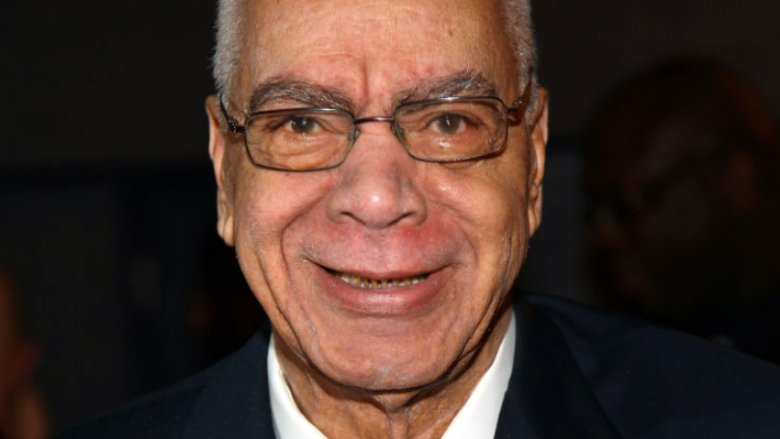 IMDB
Earle Hyman, the actor best known for playing Bill Cosby's father on The Cosby Show, has died. He was 91.
According to The Hollywood Reporter, Hyman was raised in Brooklyn and made his Broadway debut in 1944 in Anna Lucasta. He first appeared onscreen in an uncredited role in the Oscar-winning 1945 movie The Lost Weekend.
An acclaimed theater performer, he played Othello hundreds of times and received a Tony nomination for his performance in the original 1980 production of Edward Albee's The Lady From Dubuque. Hyman guested on many TV shows during the '50s and '60s, including Camera Three, East Side/West Side, and The Defenders, and he also appeared on the big screen in The Bamboo Prison (1954) and the crime drama Fighting Back (1982).
From 1984 to 1992, he played Russell Huxtable on The Cosby Show, appearing as the former jazz trombonist in 40 episodes. He was nominated for an Emmy in 1986 for the episode "Happy Anniversary." In real life, he was just 11 years older than Cosby.
Hyman also lent his voice to Panthro on the animated Thundercats during the '80s, working on 125 episodes.