Are Robert De Niro And Al Pacino Friends In Real Life?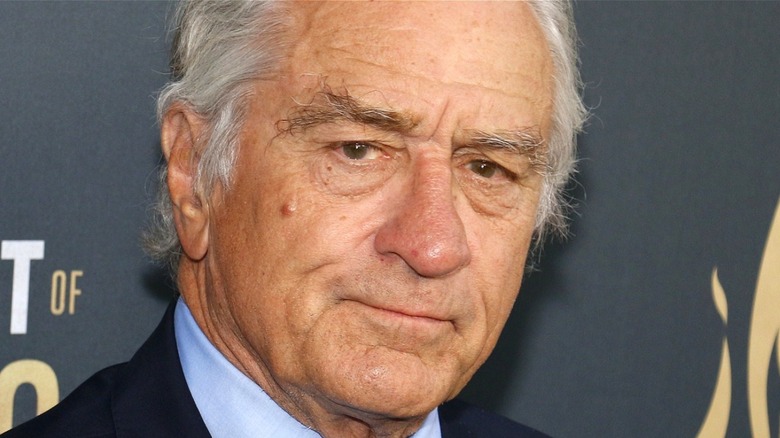 Tinseltown/Shutterstock
Legendary actors Robert De Niro and Al Pacino have shared the big screen a few times. While they both starred in the big screen hit "The Godfather: Part II" as a younger version of Vito Corleone and Michael Corleone, respectively, they never shared scenes together due to the film's framing device. They got the opportunity to act together face to face for the first time in Michael Mann's action drama "Heat," and have subsequently co-starred in the critically-reviled police picture (via Rotten Tomatoes) "Righteous Kill" and the much more acclaimed gangster drama "The Irishman." Their shared onscreen output has had some amazing highs, some notable lows, and a whole lot of memorable highlights in between. 
With so many movies shared and so much time in the business together, fans of both men might wonder if they have an offscreen friendship that matches their acting partnership. Are the two men close, or does their connection stop after they leave the set every night? That burning question was answered a few years ago in an article profiling the two veteran talents.
The actors have been friends for decades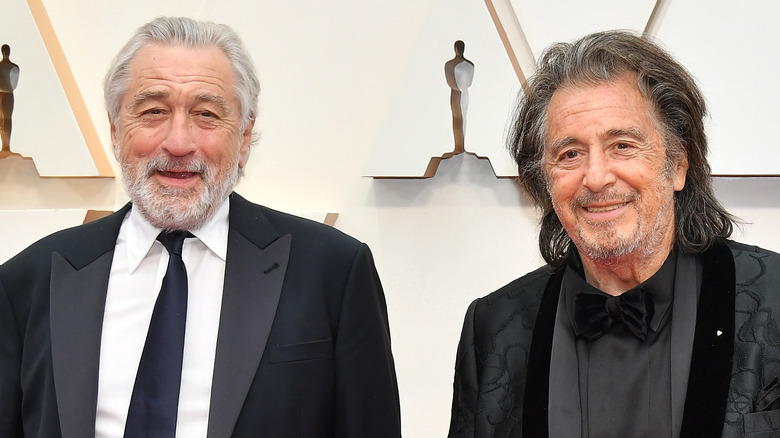 Amy Sussman/Getty Images
Not only are Al Pacino and Robert De Niro close colleagues, per a November 2019 GQ Magazine profile; they also share a friendship that spans over 50 years. 
"We got together early on. And we shared something, which was a big thing at the time," said Pacino about their relationship. Per the profile, De Niro is the quieter of the two men, while Pacino has a big-as-life personality. The warmth and camaraderie between the actors has since spanned decades of years in the business and some stiff competition for roles. In the profile, they spoke of how they met for the very first time during a nascent part of both of their Hollywood careers.
"Well, when we met, I think I was in my mid-20s. And you were maybe a couple years older than me. And that was about 50 years ago," De Niro recalled. "Unbelievably, I saw this guy, I thought, Wow, he's got such charisma. He wasn't doing anything. He was just walking. Remember? You know, he was Bob. But you felt something from him," said Pacino in response to his friend's recollections. 
De Niro and Pacino also told GQ how they spend their time together off the set. "We get together. And there's a trust there. There just is. We understand this thing together a little bit better. And you go there sometimes just to get some feedback. We talk about things," explained Pacino. "Kibitz," offered De Niro. "We kibitz," agreed Pacino.