The Devastating Death Of Director Wolfgang Petersen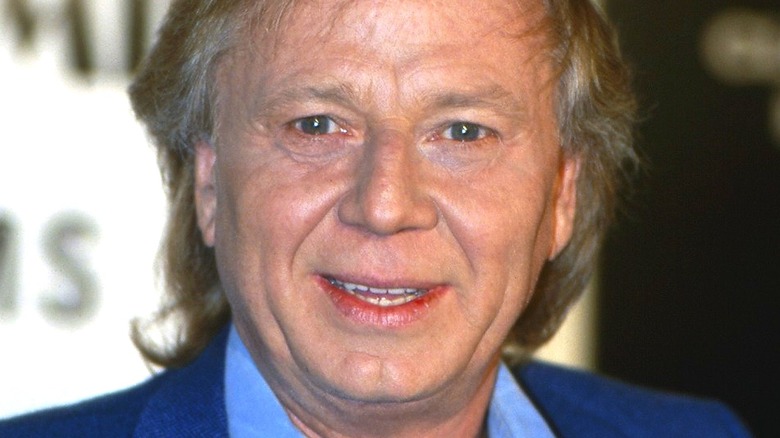 Michael Tullberg/Getty Images
Renowned German filmmaker Wolfgang Petersen has passed away at the age of 81, as reported by Deadline. According to the outlet, the director of "Das Boot," "The Neverending Story," and "Air Force One" died at his home in Brentwood, California in the arms of his wife, Maria Antoinette. The cause of death was reportedly pancreatic cancer, as his publicist noted to The Hollywood Reporter.
Petersen began his filmmaking journey by directing several films and TV shows in his native Germany in the 1960s and '70s. His first feature film to gain significant worldwide prominence, 1981's "Das Boot," received widespread critical acclaim and six Oscar nominations, with Petersen himself receiving nominations for best director and best writing, screenplay based on material from another medium. This success helped open the doors to Hollywood. Petersen would go on to craft some of the most memorable fantasy and action films of the 1980s, 1990s, and 2000s.
The director is survived by his wife, his son Daniel, and two grandchildren. To commemorate his legacy, let's look back at Petersen's sterling career.
Wolfgang Petersen triumphed as a blockbuster filmmaker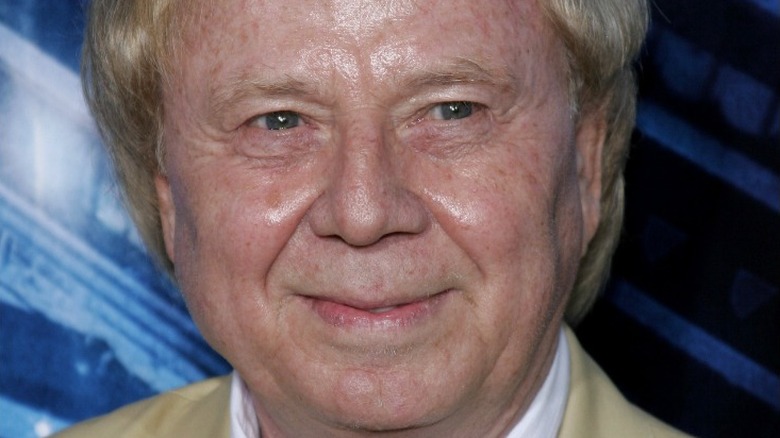 Tinseltown/Shutterstock
Wolfgang Petersen followed up the success of "Das Boot" with one of the most iconic fantasy films of the 1980s: "The Neverending Story." The film has gone on to spellbind audiences both young and old for decades thanks to its mystical elements surrounding the wonders of imaginative storytelling and fantasy. The following year saw the release of Petersen's Dennis Quaid and Louis Gossett Jr. starring sci-fi film "Enemy Mine." The movie's peculiar, yet ultimately moving, story about a human (Quaid) and an alien (Gossett Jr.) stranded on a strange planet together further distinguished Petersen as a master of creating bold narratives with lovingly crafted characters.
Throughout the 1990s and 2000s, his movies helped to define the tense and frenetic pacing that audiences came to expect from pure action filmmaking. Movies like "In the Line of Fire," "Outbreak," "Air Force One," and "The Perfect Storm" (which is one of the disaster films everyone needs to see) helped solidify the filmmaker as a master of the cinematic blockbuster. 
During a promotional interview for his 2006 disaster epic "Poseidon," Petersen was asked how he copes with the pressures of helming such big-budget, highly-technical films. The director responded, "It's fun ... I like the challenge, I like the adrenaline, I like making [a] million decisions a day — I like that process. There's nothing better [than] coming home after a day like that and open the pinot noir, have a glass of wine, and say, 'Yeah, it was a good day.'"
Petersen's final film as a director was the 2016 German movie "Vier gegen die Bank."