The Brad Pitt Adventure Film You May Not Have Realized Wolfgang Petersen Directed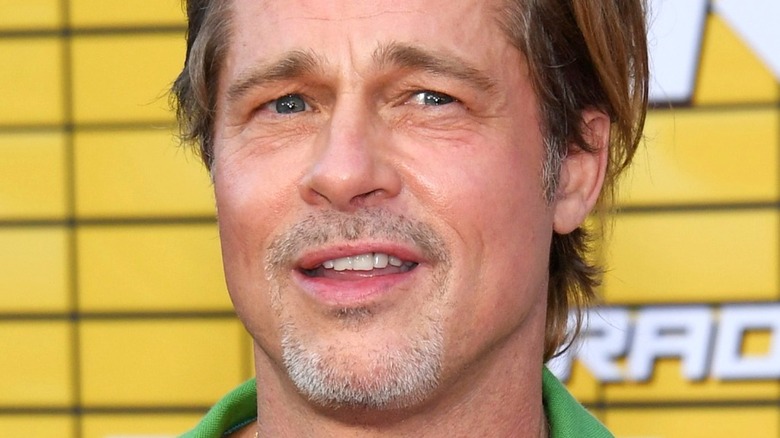 Jon Kopaloff/Getty
Acclaimed director Wolfgang Petersen has died, leaving behind a legacy of top-notch films (via The Hollywood Reporter). The German filmmaker is the genius behind "The NeverEnding Story," "A Perfect Storm," and "Air Force One." Petersen also had an impressive catalog of German films, which occupied most of his time earlier in his career. His most popular foreign film undoubtedly is "Das Boot" from 1981, which earned him a best director Academy Award nomination.
Petersen worked with some of the entertainment industry's biggest stars throughout his career. He directed Harrison Ford, George Clooney, Morgan Freeman, Donald Sutherland, Rene Russo, and Clint Eastwood, to name a few. Petersen was also lucky enough to work with Brad Pitt (equally as fortunate to work with Petersen) in a film you might have forgotten was helmed by the late director. It came during a pivotal time in Pitt's career when he became much more selective about the projects he would appear in. 
Wolfgang Petersen directed Troy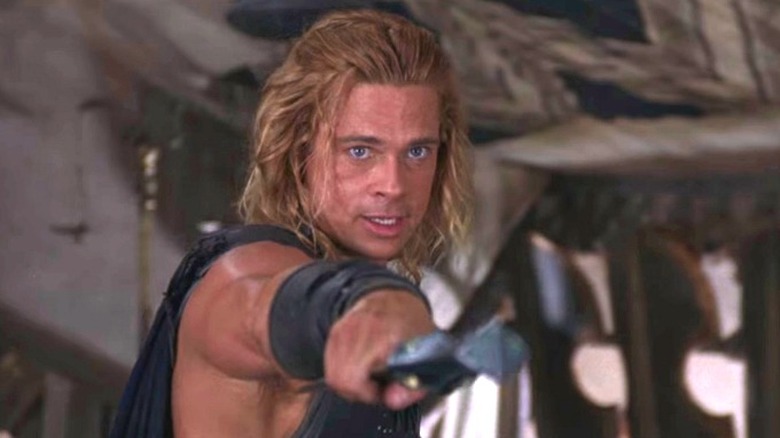 Warner Bros.
Wolfgang Petersen's impressive resume includes one of the early aughts' biggest epics — "Troy." The film might seem more like a Ridley Scott production, but the late director is responsible for the beloved 2004 flick. "Troy" marked the third to last film Petersen directed and the second to last English-speaking movie.
The 2004 film isn't Pitt's proudest accomplishment, as the actor told The New York Times Magazine in 2019 that he was somewhat forced into it. When he dropped out of a different Warner Bros. project, Pitt had to join another from them. "It wasn't painful, but I realized that the way that movie was being told was not how I wanted it to be. I made my own mistakes in it. What am I trying to say about "Troy"? I could not get out of the middle of the frame. It was driving me crazy. I'd become spoiled working with David Fincher. It's no slight on Wolfgang Petersen," Pitt revealed. The actor went on to praise Petersen, saying "Das Boot" is an all-time great movie.