See New Images From Star Wars: The Last Jedi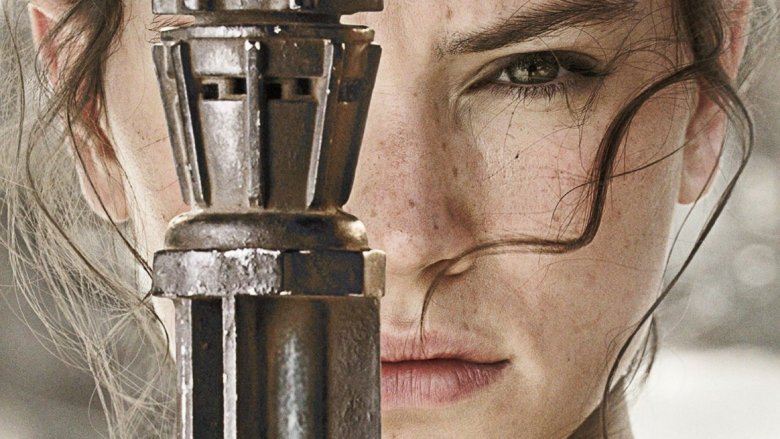 New pictures from Star Wars: The Last Jedi tease new characters, new relationships, and new conflict in the upcoming middle film in the trilogy. The pictures, released to Entertainment Weekly, provide a further look at the highly anticipated movie, which is set to hit theaters in December.
The images highlight the whereabouts of the film's returning characters, including John Boyega's Finn, who will be joined on a mission to the casino planet Canto Bright by Kelly Marie Tran's Rose, a new character who will be introduced in the film. As shown in the picture below, the pair will also be joined by the adorable droid BB-8.
Back at the Resistance base, Carrie Fisher's Leia will be training the next potential leader of the charge, Oscar Isaac's Poe. Isaac said that he and the late Fisher had a similar relationship to that of their characters, saying that they were always "very direct" in their interactions with each other. "There was just such an honesty, and it's a really beautiful little scene that happens here between the two of them," he teased.
Another prominent figure in the resistance is Laura Dern's Vice Admiral Amilyn Holdo, a new character who has been shrouded in secrecy. EW writes that she "steps in to bring a new vision to the Resistance," something which pits her against Poe, who has very different ideas for what their next steps should be.
Another image shows Luke Skywalker (Mark Hamill) training Rey (Daisy Ridley), who found him after years of seclusion at the end of The Force Awakens. Hamill revealed that the two will not get along right away, saying, "[Director] Rian Johnson could have just made me another benevolent Jedi teacher but, you know, we've seen that before. And no one can do it better than Sir Alec Guinness."
Ridley told EW that Rey "doesn't really know what she wants" in the film, as she is still discovering her powers. "She really is trying to do the right thing and morally, her compass is really pointing north," Ridley said. "The Resistance is really not that much to her. I mean, she's been left her whole life, and very quickly is eager to sort of help other people, which is wonderful. She wants to be part of something. I mean, everyone wants to be part of something."
As revealed in the trailer, Rey's training will eventually lead her to an encounter with Luke's nephew Kylo Ren, who actor Adam Driver says actually admires her. "He has been aware of this ability in himself from such a young age, and I don't think there's a lot of people around him who are on the same level," he said. "I think that there is something familiar there, as well as something to be feared, or something... that he can't quite place."
Star Wars: The Last Jedi hits theaters on Dec. 15.