Carmen Ejogo Cast In True Detective Season 3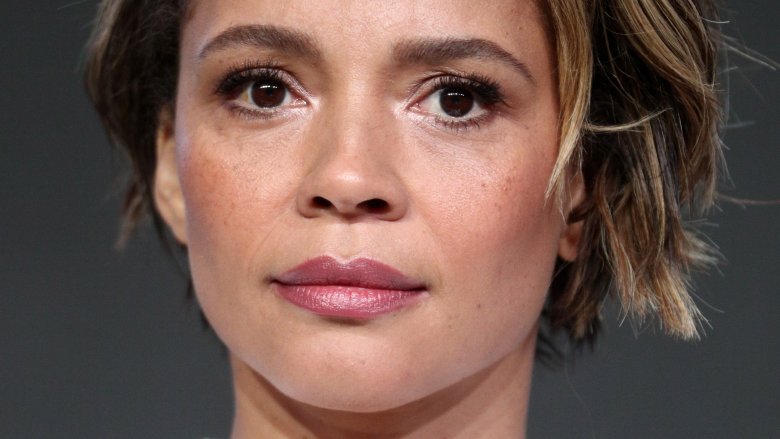 Getty Images
Fantastic Beasts and Where to Find Them star Carmen Ejogo is climbing aboard the upcoming third season of True Detective, Deadline reports. 
Ejogo will appear alongside Oscar-winning actor Mahershala Ali in the new installment, which "tells the story of a macabre crime in the heart of the Ozarks and a mystery that deepens over decades" and explores the ripple effect of the event across three separate timelines. She will portray the role of Amelia Reardon, a schoolteacher from Arkansas who has a connection to two missing children, and appear in the 1980s time period. For Ali, he takes the lead as state police detective Wayne Hays, who resides in Northwest Arkansas. 
True Detective writer Nic Pizzolatto is, of course, attached to the new season, again serving as the sole writer. The only exception to his individual creative effort comes in the third season's fourth episode, which David Milch co-wrote. Joining Pizzolatto, who is also attached as showrunner, on directing duties is Jeremy Saulnier. Pizzolatto, Saulnier, and Scott Stephens executive produce season three, alongside True Detective alums Matthew McConaughey and Woody Harrelson, and season one helmer Cary Joji. Rounding out the executive producing team are Steve Golin, Bard Dorros and Richard Brown.
In addition to her role as Seraphina Picquery in Fantastic Beasts and the upcoming sequel Fantastic Beasts: The Crimes of Grindelwald, Ejogo is known for her performances as Jane/Elaine Born to Be Blue and as Coretta Scott King in the Ava DuVernay-directed film Selma. The English-Nigerian actress can currently be seen on the second season of The Girlfriend Experience, and has the Denzel Washington-led flick Roman J. Israel, Esq. up next in her docket.