The Shocking Truth About Bryce Dallas Howard's Jurassic World Paychecks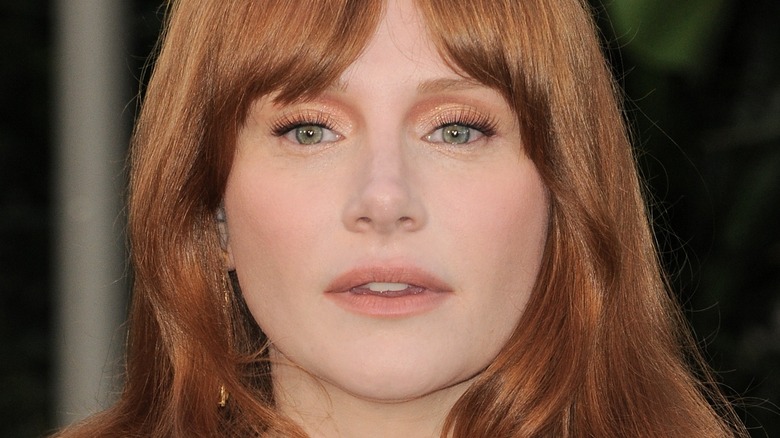 Tinseltown/Shutterstock
"Jurassic World" debuted in 2016, resurrecting the "Jurassic Park" franchise, which hadn't produced a film since 2001. Following in the footsteps of Sam Neill and Laura Dern, the leading roles were picked up by Chris Pratt and Bryce Dallas Howard. "Jurassic World" was a commercial success, making over $1.67 billion worldwide, far exceeding its budget of $150 million (via Box Office Mojo). It also fared pretty well with critics, earning a 71% Tomatometer score on Rotten Tomatoes (next to a 78% audience score).
With the film's success, it was only a natural step for sequels to follow — "Jurassic World: Fallen Kingdom" landed in 2018, followed by "Jurassic World Dominion" in 2022. Pratt and Howard returned for the sequels, continuing the arcs of their leading characters, Owen Grady and Claire Dearing.
If you've seen the "Jurassic World" movies, then you know that Pratt and Howard are very much co-leads throughout the trilogy. Despite this, the two actors were not paid the same amount. Unsurprisingly, given Hollywood's ongoing pay gap problem, Pratt made more than Howard did and a lot more. 
Howard says she made millions less than Chris Pratt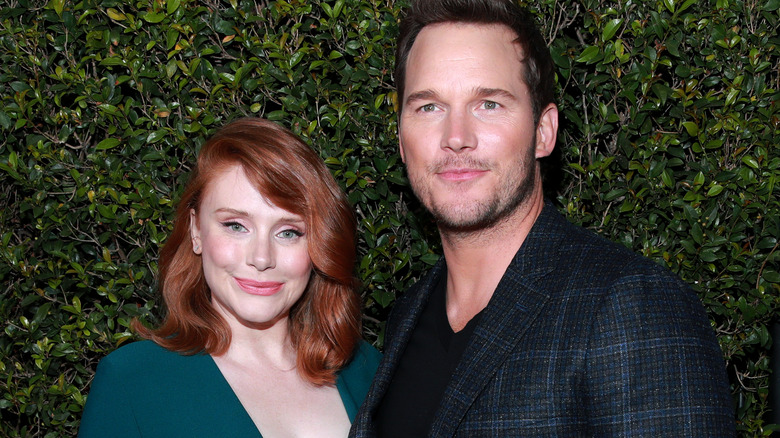 Rich Fury/Getty Images
In May 2018, Variety published a report of various actors' salaries and reported that Chris Pratt made $10 million for "Jurassic World: Fallen Kingdom," while Bryce Dallas Howard made $8 million for the sequel. However, when Howard recently spoke to Insider, she revealed that the reports of their salaries were false.
Howard noted, "The reports were so interesting because I was paid so much less than the reports even said, so much less. When I started negotiating for 'Jurassic,' it was 2014, and it was a different world, and I was at a great disadvantage. And, unfortunately, you have to sign up for three movies, and so your deals are set." Howard is likely referring to the fact that the pay gap wasn't being talked about as much in 2014 as it has in more recent years.
Luckily, Howard says that she had an ally in Pratt, who helped her fight for equal pay. The actress told Insider that her co-star fought for her to receive equal pay overall by negotiating salary on things such as video games and theme park rides. Howard revealed, "[Pratt] literally told me: 'You guys don't even have to do anything. I'm gonna do all the negotiating. We're gonna be paid the same, and you don't have to think about this, Bryce.' And I love him so much for doing that. I really do because I've been paid more for those kinds of things than I ever was for the movie."
Other actresses have spoken up about the pay gap in Hollywood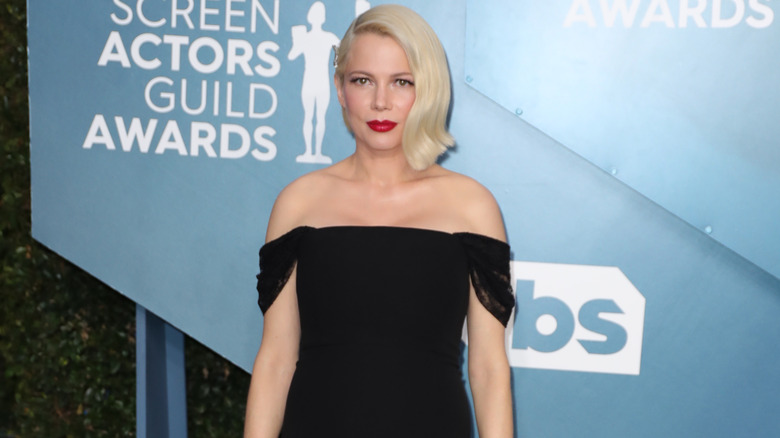 Leon Bennett/Getty Images
Bryce Dallas Howard is far from the only actress who has spoken publicly about making less than their male co-stars. For example, in 2019, Michelle Williams talked about her experience with the pay gap while visiting Capitol Hill to advocate for the Paycheck Fairness Act. Williams revealed she learned that while she made just $1,000 for reshoots on 2017's "All the Money in the World," her co-star Mark Wahlberg made $1.5 million (via People). Williams said, "I've been a working actress since the age of 12. I've been accredited by my industry at the highest levels, and that still didn't translate to equal compensation."
In 2019, Taraji P. Henson revealed to Variety that she was paid just $150,000 for 2008's "The Curious Case of Benjamin Button" after asking for half of a million. She clarified that she wasn't expecting to make as much as the film's two stars, Brad Pitt and Cate Blanchett (and noted they deserved what they were paid), but felt the gap shouldn't have been so significant. Henson said, "I'm very fair. I didn't even ask them for a million. I asked for half a million. That's it. And they wanted to give me $100,000. Does that make sense? I'm number three on the call sheet."
Further, Emma Stone had a similar situation to Howard's. The "La La Land" actress said she often needs the help of a male co-star to get paid fairly. Stone told Out Magazine, "In my career so far, I've needed my male co-stars to take a pay cut so that I may have parity with them. And that's something they do for me because they feel it's what's right and fair."