That's What's Up: Who's really faster: The Flash or Superman?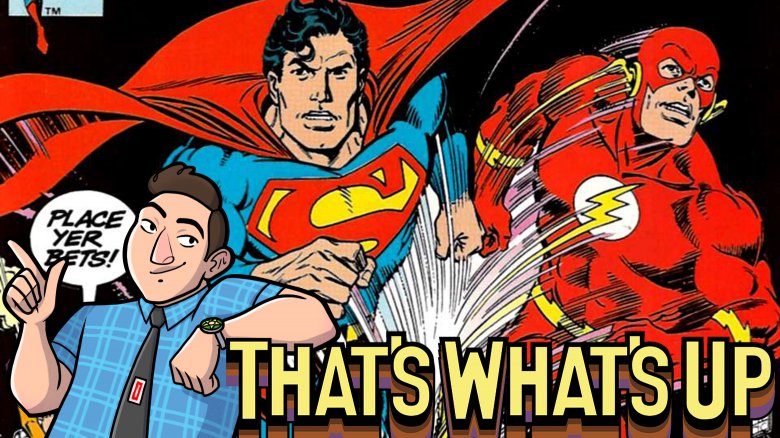 Each week, comic book writer Chris Sims answers the burning questions you have about the world of comics and pop culture: what's up with that? If you'd like to ask Chris a question, please send it to @theisb on Twitter with the hashtag #WhatsUpChris, or email it to staff@looper.com with the subject line "That's What's Up."
Q: Now that we've seen them tearing it up on the big screen, what's the definitive answer to who's faster: Flash or Superman? — via email
This is one of those questions that's been asked over and over again—not just by fans, but in the comics themselves, and for good reason. If you have someone who's defined by being the best at everything, then it's natural to wonder what's going to happen when you stack him up against the guy who's supposed to be the best at one thing. The thing is, it kind of only happens on this level with those two. I mean, nobody ever asks if Superman's a better swimmer than Aquaman, or if he's better than Green Arrow at being a low-rent Batman. It's always just "who's faster?"
I think that has a lot to do with the fact that a race is something so easy to imagine, so deeply ingrained in culture from the day that the hare first laid down the challenge to the tortoise, and also lends itself to providing a definitive winner and loser—not that you'd know it from reading these comics. There are always shenanigans going on, which makes it tough to declare a real winner. Spoiler warning, though: it's the Flash.