The Marvel Character That She-Hulk Creators Desperately Wanted To Use In The Series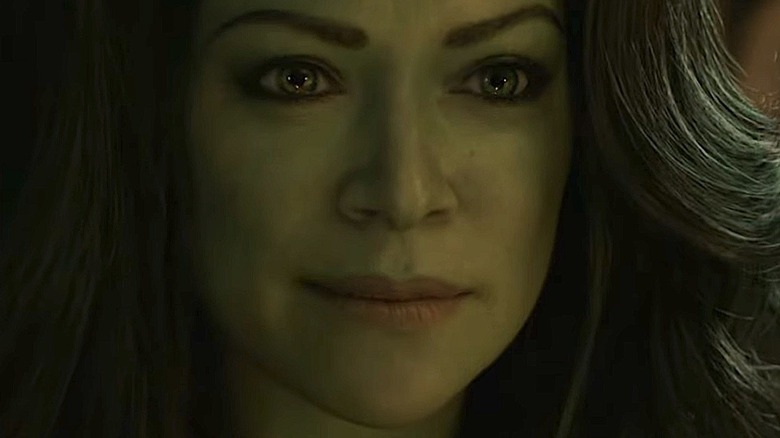 Marvel Studios/Disney+
"She-Hulk: Attorney At Law" received some negative fan feedback early on, with some naysayers claiming that the CGI wasn't up to scratch. However, while the visuals have been polarizing, to say the least, Marvel fans can rest assured knowing that some of their faves will appear on the Disney+ series.
The previous trailer confirmed that Abomination (Tim Roth), Supreme Wong (Benedict Wong), and Hulk (Mark Ruffalo) will join the mean, green, crimefighting machine in fun and wacky situations. Furthermore, the show will present these characters in a brand-new light, as "She-Hulk" will mark the MCU's first foray into the comedic legal drama genre. Think "Ally McBeal" but with more superpowered beings.
It remains to be seen which other denizens of the MCU will appear on "She-Hulk" when the series debuts on August 18. Unfortunately, the show's creators weren't able to include every character that they wanted to feature. One character was completely off-limits, much to the dismay of the "She-Hulk" writer's room.
Rights issues forced the She-Hulk creators to leave out a major Marvel hero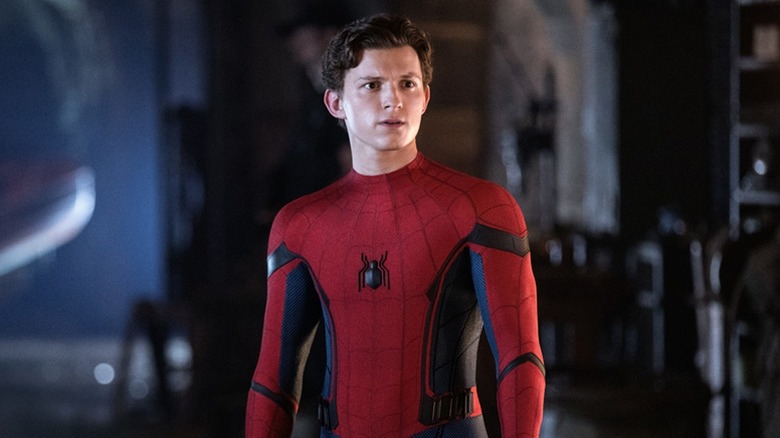 Sony Pictures Releasing
"She-Hulk" creator Jessica Gao recently spoke to The Direct about what fans can expect from the upcoming series. During the conversation, she revealed that the show will feature plenty of characters from the Marvel comics dealing with "legal trouble." Unfortunately, some characters couldn't be included for legal reasons or because Marvel had other plans for them.
While Gao has accepted that some characters are off the table, for now, there was one whose omission really upset the "She-Hulk" creative team. "I will say, the one MCU character that really bummed out a lot of the writers in our room that we couldn't use was Spider-Man and anyone involved around — like in the Spider-Man universe. Because we had so many Spider-Man fans in the room," she revealed.
As the report highlights, the rights to the "Spider-Man" franchise are currently tied up with Sony. In the past, the studio has shown that it's more than willing to collaborate with Marvel, but getting the character into MCU projects is a complicated process that will occasionally ruin fans' dreams.