Movie Villains Who Inspired Real Life Crimes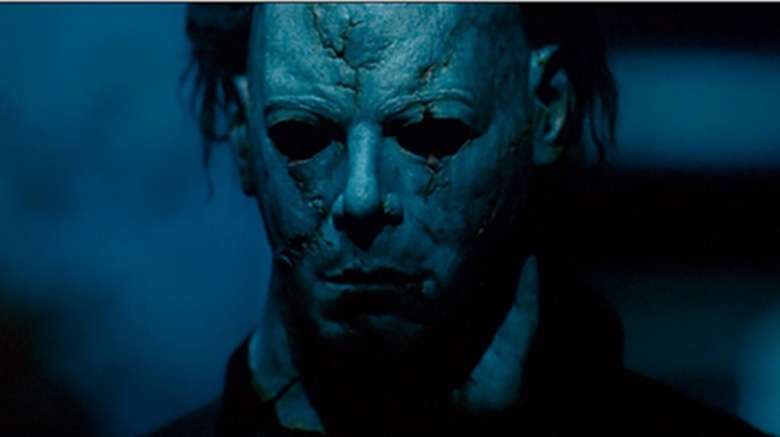 A good movie villain has to have convincing writing behind the character. If a film features aspects of criminality presented in an entertaining manner, it should be logical (and original) enough that we, as an audience, are impressed with the planning, audacity, and execution of the caper. Unfortunately, some fictional crimes are so memorable that they inspire people to try something similar out in the real world.
Ghostface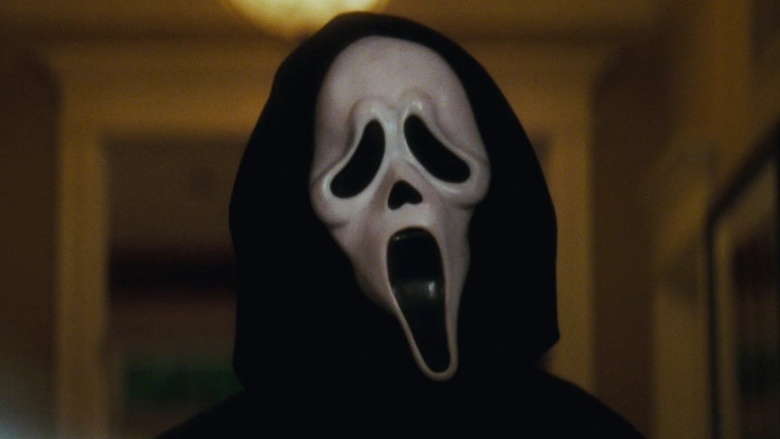 In what amounts to bizarre and layered irony, someone tried to imitate the crimes of the Scream movies, which revolve around a series of serial killers and victims who were self-aware to the tropes and cliches established by the slasher flick films of the past. The result was no joke however, as 24-year-old Thierry Jaradin lured 15-year-old Alisson Cambier into his home. She rebuffed his advances and Jaradin quickly changed into a Scream Ghostface costume, complete with two kitchen knives, attacking the girl and stabbing her roughly 30 times. After the attack, Jaradin immediately confessed to the crime, claiming it was totally premeditated and inspired by the Scream franchise. He was sentenced to life in prison without the possibility of parole.
Tyler Durden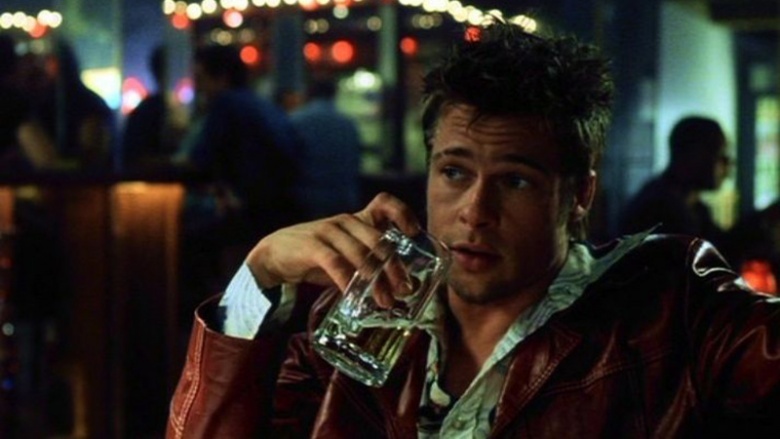 Director David Fincher's immensely popular Fight Club has had quite the cultural influence, especially in regards to the number of real life Fight Clubs starting up all over the country since the movie's 1999 debut. There was even a Fight Club organized at a day care center that saw a group of people sent to prison. None of these topped the series of crimes committed by Kyle Shaw.
An unstable fan of the films, Shaw participated in underground brawls but took things to the next level by following the example of the movie's evolution of Fight Club, Project Mayhem. 17-year-old Shaw had placed a homemade explosive inside a New York City Starbucks, specifically to reproduce the assault on corporate America depicted in the film. Luckily, his plan didn't work and Shaw was arrested for planting the bomb.
Jigsaw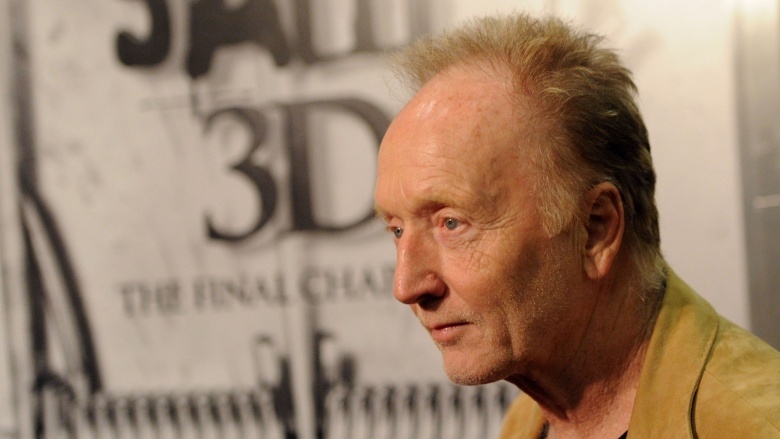 Getty Images
Of all the villains who could inspire real life acts, you'd hope Jigsaw from the Saw franchise would not be one of them. Jigsaw's crimes are so over-the-top gory and insane that they should give you the willies just thinking about them. The killer puts his unfortunate victims in life-or-death scenarios where they usually must graphically injure, cripple, or even disfigure themselves in order to survive a fatal trap.
Two teen girls in Tennessee were inspired by Jigsaw to try and pull off a particularly grim prank. The girls called a 52-year-old woman and told her that they kidnapped her best friend and stashed her somewhere in the lady's house. They said there was a hidden canister of poisonous gas set to release on a timer, and that she only had enough time to either save her friend or herself, but not the both of them. During this phone call, the woman saw a funeral procession happening outside of her house, and everything caused her to panic so much that she had a stroke. The poor victim was rushed to hospital and the girls were charged with harassment.
Lestat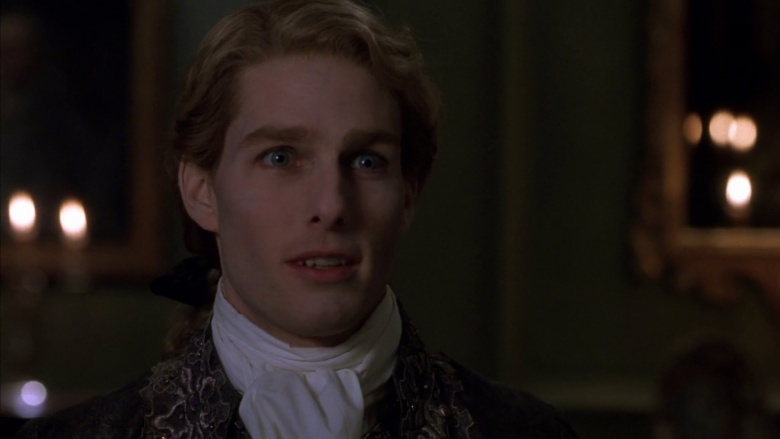 You'd think Interview with the Vampire wouldn't be the sort of film to inspire nefarious doings since it's a movie of the fanged Lestat and Louis vamping out throughout the past two centuries. That's really hard to emulate in modern times when you're a boring, old human. Nevertheless, Daniel Sterling and his girlfriend Lisa Stellwagen watched the movie together, and it inspired Sterling to tell his partner that he will be drinking her blood later in the evening. True to his word, Sterling attacked his sleeping girlfriend. Stabbing her seven times, he drank the blood from her wounds. Luckily, Stellwagen managed to get away and survive while Sterling ended up on trial for attempted murder.
Akasha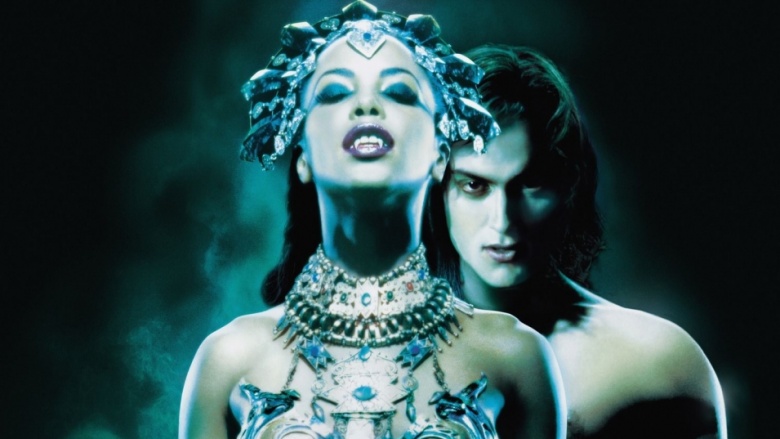 Interview with the Vampire spawned a lesser known sequel, Queen of the Damned. This movie features Aaliyah playing the titular vampire as the returning Nosferatu, Lestat, becomes a rock star. 23-year-old Allan Menzies became so enamored with Akasha's character that he killed 21-year-old Thomas McKendrick by stabbing him a whopping 42 times. In court, he said Akasha instructed him to do it.
On the day of the murder, Mckendrick insulted Akasha's character in a conversation with Menzie—a fairly standard occurrence considering the overall negative reception of the film. Menzies, who had watched the movie over 100 times (there's your big warning sign), flew into a rage. He beat McKendrick first with a hammer, then switched to a knife. As you'd expect, McKendrick drank the dude's blood.
The Joker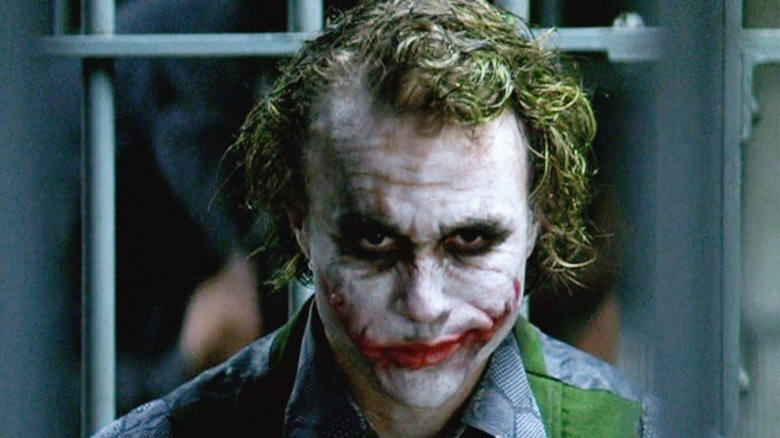 Most people are aware of the Aurora, CO massacre and the horrific acts of James Holmes, who murdered 12 moviegoers and injured 70 others during a premier viewing of The Dark Knight Rises. Many believe Holmes' actions were inspired by the Joker comic book character. The tale of Cole Vetterkind, who broke into his cousin's house one night dressed as the Joker, is not as well known.
Vetterkind heard rumors that his cousin was sleeping with his ex-girlfriend. He somehow decided that attacking the two of them dressed as the Joker would set things right. When he attacked the couple, his cousin shot him in the leg. The Clown Prince of Crime was later sentenced to 10 months in jail. Unfortunately, he wasn't sent to Arkham.
Michael Myers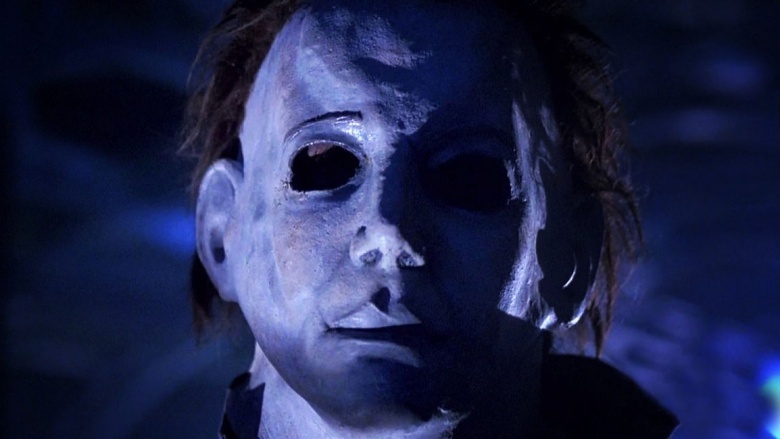 17-year-old Jake Evans claims the Rob Zombie remake of Halloween partially inspired the murder of his mother and younger sister. In a written confession, Evans admired how the young version of Michael Myers remained so calm after he killed his family in the movie's opening—he assumed it would be that easy for him as well.
Evans planned on killing his grandparents and another sister across the street, but he didn't follow through after realizing it wasn't anything like the movie. He called 911 himself and calmly explained what he'd done, while his confession included details of how, after the fact, he realized it was something he never should have done. Evans was sentenced to 45 years in prison, with no chance of parole for at least 22. Let's hope he doesn't develop an obsession with masks along the way.
The Man in the Beaver Hat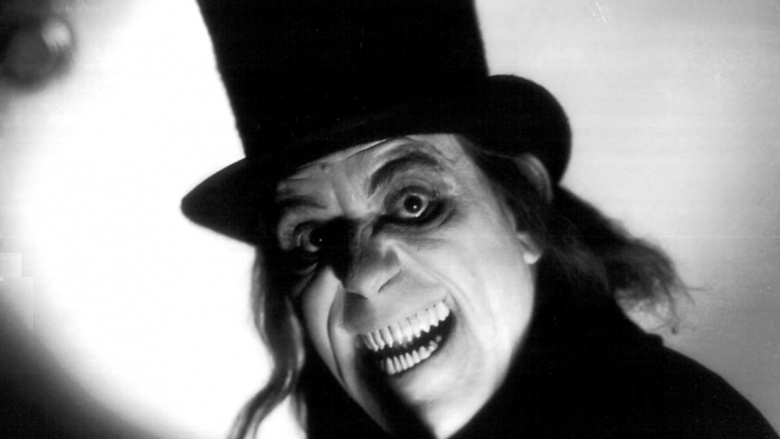 There's a good chance you won't recognize this villain. You probably won't even recognize the movie from where this character originates. London After Midnight, starring the incomparable Lon Chaney, is one of Hollywood's legendary lost films. The last known print of the film was lost in a fire years ago and no one has seen a sign of it since. Despite this, the image of Lon Chaney in his vampiric makeup from the film is still quite iconic, even if most people don't know where it came from.
London After Midnight is also one of the first films in Hollywood history to be blamed for inspiring a crime. Chaney's makeup in the 1927 silent thriller was so terrifying that it drove Welsh carpenter Robert Williams to madness. Williams attacked and murdered housewife Julia Mangan with a razor blade and then tried to kill himself. Mangan did not survive, but Williams did. At trial, he blamed the movie for making him insane, but he was still sentenced to death for his crime. Fortunately for Williams, his death sentence was reprieved.