Dwayne Johnson Unveils Monstrous First Rampage Poster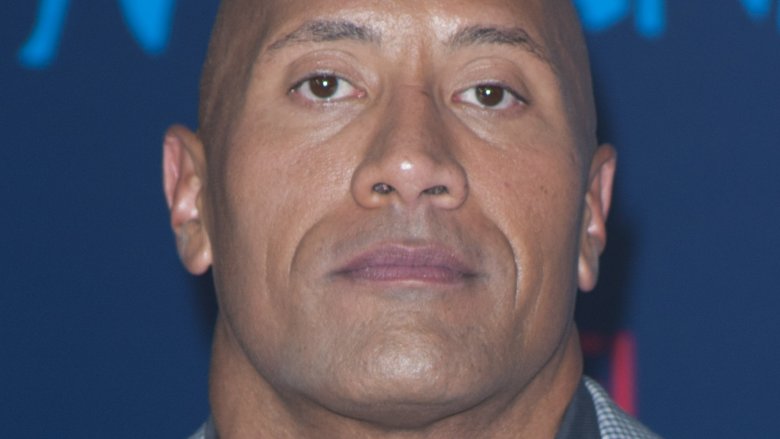 Getty Images
Big meets bigger in Dwayne "The Rock" Johnson's upcoming film Rampage.
The actor took to Twitter Wednesday evening to reveal the first official poster for Rampage. The photo features a massive gorilla standing behind Johnson, who's seen sporting a cross-body pack of ammunition and grenades and holding a pretty intimidating-looking gun in his hands. 
"This is my best friend, George. A rare gigantic albino Silverback," Johnson wrote in the caption of the photo tweet. "I love animals because they're honest. If they like you, they lick you. If they don't, they eat you." The actor then noted that the Rampage movie trailer will drop Thursday, November 16 at 5 p.m. ET. And in expected Dwayne Johnson style, he added a few funny hashtags to the end of the announcement, including #GorillaLickage. 
Directed by San Andreas helmer Brad Peyton, Rampage is based upon the video game of the same name and stars Johnson in the lead role as primatologist Davis Okoye, a man who distances himself from people but shares a deep and moving bond with the aforementioned Silverback gorilla. Davis has cared for George since birth, but when a genetic experiment goes awry, the once-gentle giant with incredible intelligence transforms into an erratic, raging monster with no sense of right and wrong. Things go from bad to worse when it's discovered that the rogue trial had a ripple effect and created other genetically altered alpha predators. As the animals create a path of destruction across North America, Davis ventures to secure an antidote to put an end to their reign of terror–and save the creature he once called his friend. 
Joining Johnson for the film are Oscar-nominated actress Naomie Harris as Dr. Kate Caldwell; Malin Akerman (Watchmen) as Claire Wyden, the villain behind the initial experiment; Marley Shelton (Pleasantville) as an astronaut-scientist; Joe Manganiello (True Blood) as Burke, the head of a private military group; and Jeffrey Dean Morgan (The Walking Dead) as Agent Russel, a government agent who works for an organization known as OGA. P.J. Byrne, Jake Lacy, Breanne Hill, Jack Quaid, and Matt Gerald also star in the film. 
Rampage will stomp into theaters on April 20, 2018. Until then, check out the official poster below.