Sebastian Stan Wants To Play A Young Luke Skywalker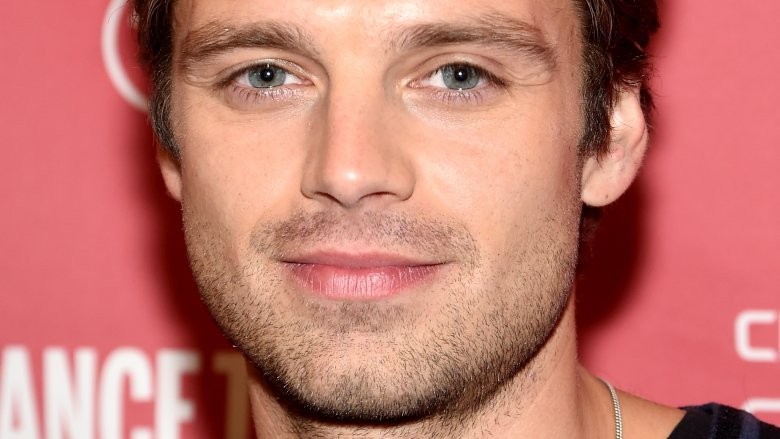 Getty Images
Is a crossover of epic proportions in the cards?
During an appearance at this week's Rhode Island Comic-Con, Marvel Cinematic Universe actor Sebastian Stan, who portrays the well-loved Bucky Barnes and the feared assassin known as the Winter Soldier, revealed that he would absolutely love to join another major film franchise: Star Wars. The actor announced that he is interested in playing a young Luke Skywalker, should the opportunity present itself. 
"I just want to say here that anytime anyone would like to call me and ask me about Luke Skywalker, I'd be very happy [to play him]," Stan said (via ComicBookMovie). 
Star Wars and Marvel enthusiasts alike have championed Stan to climb board the space-faring movie series, due in large part to the actor's uncanny resemblance to actual Luke Skywalker actor Mark Hamill. Any differences between young Hamill as Luke in the original trilogy and Stan today are so indistinguishable that even Hamill himself acknowledged how crazily similar they look, joking that Stan is his child. "Sorry to disappoint you but I refuse to say, 'Sebastian Stan, I AM YOUR FATHER!" (Even though, in fact, I am)," Hamill said on Twitter, using the hashtags #SorryNotSorry and #MySonSebastian. 
Disney and Lucasfilm haven't confirmed any plans for a film centered around what Luke got up to in the thirty years between Star Wars: Return of the Jedi and the upcoming franchise installment The Last Jedi. Though Hamill will reprise his role as the Force-sensitive fighter in the Rian Johnson-directed flick, he will be his older self, and there's still quite a bit of explaining that needs to be done regarding Luke's self-imposed exile to the aquatic planet of Ahch-To. If the companies do choose to develop a standalone focusing on Luke's adventures in his younger years, including his training of the Padawan who would become Kylo Ren (Adam Driver), perhaps Stan will be a top choice for the role. 
For now, Star Wars fans can look forward to more Luke Skywalker in The Last Jedi, which is slated for release on December 15.