The Witcher Fans All Want To See This Tissaia Spin-Off Become A Reality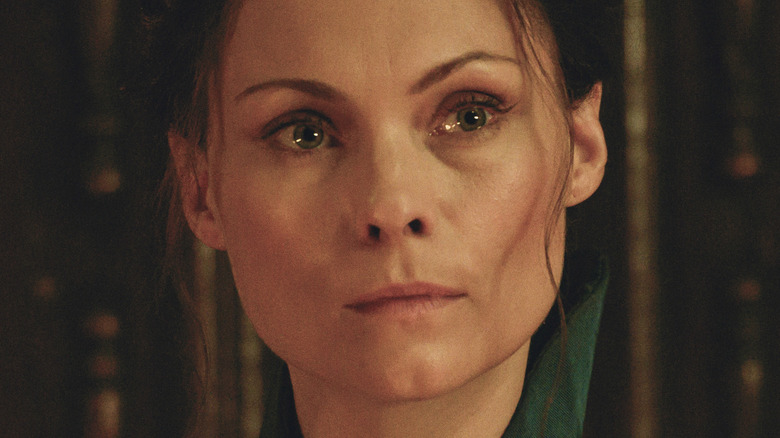 Jay Maidment/Netflix
With HBO planning numerous "Game of Thrones" spinoffs including the imminent "House of the Dragon," and Amazon expanding the "Lord of the Rings" universe with "Rings of Power," Netflix seems to be betting on "The Witcher" as its own flagship fantasy franchise. Season 1 of "The Witcher," based on material from a series of fantasy books by Polish author Andrzej Sapkowski, premiered on Netflix in December of 2019. Its second season then dropped on the streaming service almost exactly two years later.
In addition to the mainline "Witcher" series, Netflix released an animated prequel film titled "Nightmare of the Wolf," which ties into "The Witcher" by chronicling some history important to a certain character and a key location. Netflix will also soon be home to a live-action prequel, set centuries before even "Nightmare of the Wolf," titled "The Witcher: Blood Origin."
With the progressive expansion of the "Witcher" universe in mind, a number of fans online have shared some ideas for additional spinoffs with varying degrees of sincerity. For instance, some viewers once outlined a "Witcher" sitcom. On an at least slightly more serious note, another group of fans shared their interest in a spinoff centered on MyAnna Buring's Tissaia de Vries, a sorceress and rector at Aretuza, a school for mages.
Witcher fans are interested in a show about Tissaia's magic academy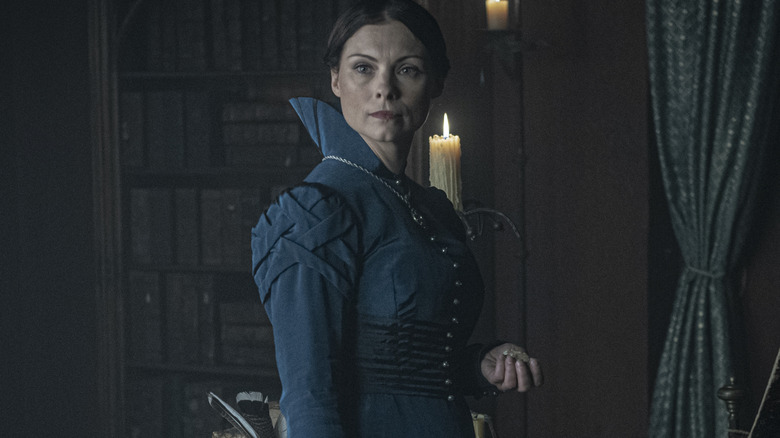 Katalin Vermes/Netflix
In a Reddit thread about Tissaia's relationship to "Witcher" deuteragonist Yennefer of Vengerberg (Anya Chalotra), user selinafrommonaco posted, "I could seriously watch an entire series dedicated to Tissaia's Academy for Conduit Girls." That comment was upvoted more than 250 times, suggesting that plenty of their fellow users on the "Witcher" series subreddit are similarly intrigued by this idea.
Aretuza is first introduced in Season 1 as a school where Tissaia trains Yennefer to use magic after noticing she possesses a natural aptitude for it. Viewers also find out that Tissaia turns some of Yennefer's classmates into eels, which then act as conduits to power the school, hence the addition of "Conduit Girls" to the hypothetical title of this project.
In spite of her decidedly gray morality and the fact that she's not necessarily one of the show's most important characters, Tissaia seems to be popular among fans. User @hattersarts, for instance, tweeted, "if tissaia bought me to study at aretuza i would simply let her." Tissaia actor MyAnna Buring also shared to her Twitter account a thank you message in response to praise she received for her performance in advance of the show's second season.
Whether or not anyone is sincerely interested in a dedicated spinoff about Tissaia's dysfunctional teachings, then, Tissaia does at the very least appear to be a character fans want to see more of as the "Witcher" universe continues to grow.