The Punisher Is Haunted And Hunting In New Clips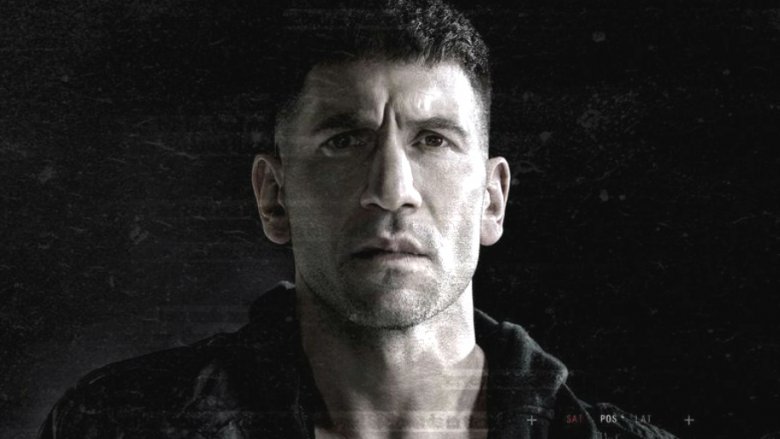 Netflix
Hunting season for The Punisher begins this week, and Netflix released a batch of new clips to get you in the spirit.
Jon Bernthal (The Walking Dead) stars as Frank Castle, an ex-Marine who is on a mission of vengeance after the murder of his family. We've already seen plenty from the previously released trailer and lots of teasers, but the new clips fill in some of the backstory and hint at what's to come.
In one clip, we get a look at the moment that Castle's wife is ripped away from him, which is something that Castle can't escape. Another reveals what's likely a flashback to his days in the military as he talks poetry with the future Jigsaw (Ben Barnes). We also get a glimpse of The Punisher in action as he spouts the catchphrase "One batch, two batch, penny and dime." And there's a lot simmering beneath the surface in a conversation with Karen Page (Deborah Ann Woll), seemingly the only person Castle trusts.
Meanwhile, Bernthal is hoping that The Punisher will prompt a healthy debate about gun control. "I do think it's our job to make us ask the questions," Bernthal said. "If this show does that in some way, I think that's a really positive thing."
The Punisher premieres Nov. 17 on Netflix.
Same time, same nightmare. #ThePunisher pic.twitter.com/e92xfXBdSi

— The Punisher (@ThePunisher) November 14, 2017
Leave no witnesses. #ThePunisher pic.twitter.com/oncf26oYvk

— The Punisher (@ThePunisher) November 14, 2017
"Ours is not to reason why. Ours is but to do or die." #ThePunisher pic.twitter.com/91RtG5Ir8C

— The Punisher (@ThePunisher) November 14, 2017
Motivated by one mission. #ThePunisher pic.twitter.com/QOgeq0slAR

— The Punisher (@ThePunisher) November 13, 2017
Blows from within hit the hardest. #ThePunisher pic.twitter.com/xLhgbTDJnI

— The Punisher (@ThePunisher) November 9, 2017
Vengeance will be reaped. #ThePunisher pic.twitter.com/7uln7hVjob

— The Punisher (@ThePunisher) November 3, 2017