The Real Reason Kim Cattrall Originally Turned Down The Role Of Samantha Three Times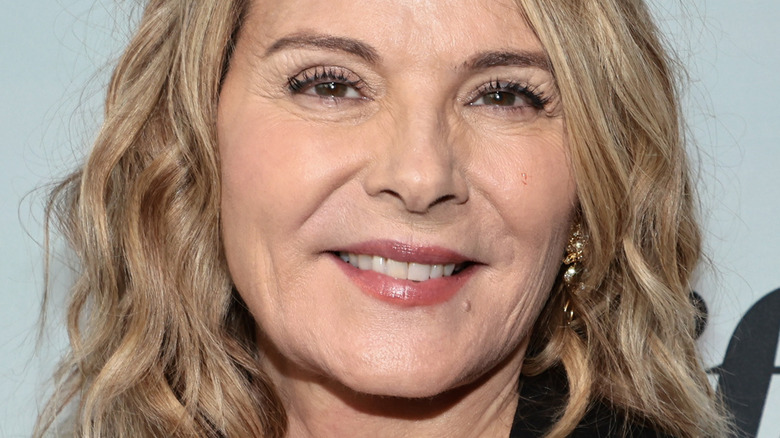 Jamie Mccarthy/Getty Images
HBO's "Sex and the City" follows the lives of four 30-something best friends — sex columnist Carrie Bradshaw (Sarah Jessica Parker), art dealer Charlotte York (Kristin Davis), lawyer Miranda Hobbes (Cynthia Nixon), and publicist Samantha Jones (Kim Cattrall) — living in New York City, as they navigate their love lives. The series ran for six seasons, from 1998 to 2004. In the years following, the four main cast members returned for two films: 2008's "Sex and the City" and 2010's "Sex and the City 2." It seems fans couldn't get enough, even if there are some "Sex and the City" moments that haven't aged well. 
Then, in January of 2021, it was officially announced that a revival series titled "And Just Like That..." was in the works at HBO Max (via Deadline). Notably, Cattrall would not be joining Parker, Davis, and Nixon in reprising her role. Cattrall's absence certainly made plenty of headlines, with fans wondering how the series would return without one of its key members. 
Cattrall missing from the reboot was a big deal amongst "Sex and the City" fans because Samantha is such a pivotal character in the original series. However, "Sex and the City" could have been entirely different, as Cattrall initially turned down the part of Samantha. In fact, she turned it down three times. Here's what Cattrall had to say about why it took several tries to sign on for the series. 
Kim Cattrall didn't think she could pull off Samantha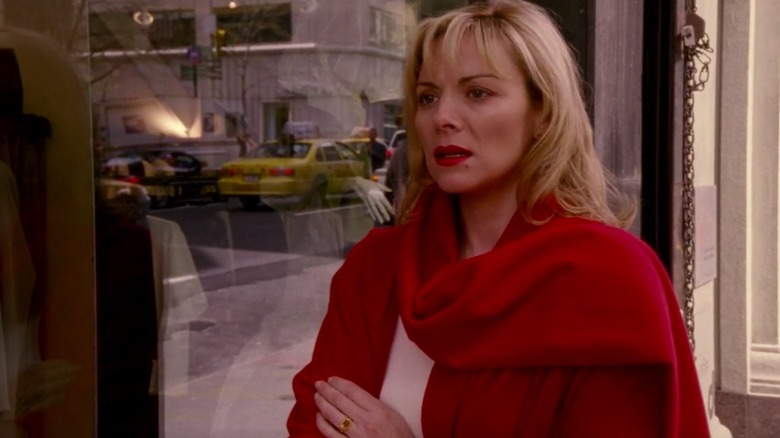 HBO
In an interview with Variety, Kim Cattrall reflected on her time playing Samantha on "Sex and the City" — and revealed why she turned down the role three times before finally accepting. Even though Samantha's character is older than the other three women by about 10 years, Cattrall thought that her age would get in the way of her playing the part.
Cattrall said, "I turned it down three times. I didn't think I could do it. At 42, I really didn't think I could pull it off. I finally said, 'You're making a mistake here.'"
Further, she wasn't convinced by the show's pilot that "Sex and the City" would be a hit or that Samantha would be a fulfilling character to play. However, she explained how that changed over time. The actress said, "We did the pilot — it was good, but it wasn't there. And then it started to find its way. I realized, because I'd never done a series before, the more you play the character, like in theater, the more you add to it and change. I remember one day, a laugh came out, and I thought, 'Holy sh**, that's great. Sam just got a new laugh.'"
She has no regrets about ending her run playing Samantha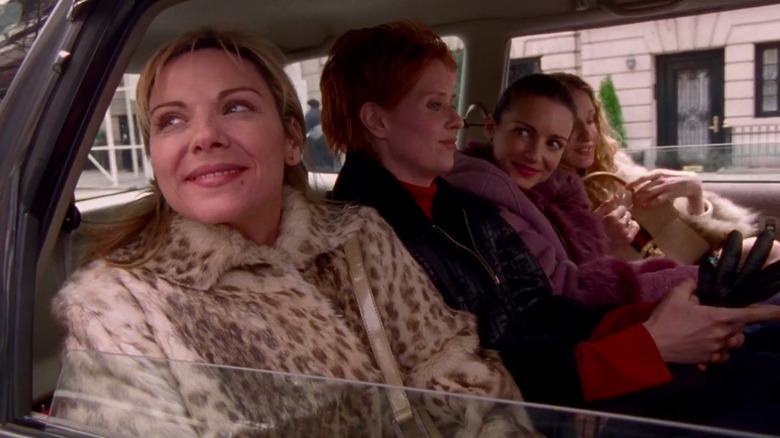 HBO
In the same Variety interview, writer Ramin Setoodeh and Kim Cattrall discussed "And Just Like That..." and how they've dealt with Cattrall's absence. Cattrall noted that it's a compliment to be missed by fans (and to have her character missed within the show by Carrie, Charlotte, and Miranda), but how they've integrated Samantha doesn't feel true to the character she played. Then, when Setoodeh asked Cattrall if it was a definite no for her ever returning, Cattrall had a simple answer: "That's a no. It's powerful to say no."
This echoes Cattrall's statements from October 2017 during an interview with Piers Morgan when she discussed turning down a third "Sex and the City" movie. When asked if there would ever be more "Sex and the City" content, Cattrall responded, "Not for me. That was part of turning 60. That was a very clear moment of, how many years do I have left, and what do I want to do with it? What haven't I done?" Cattrall explained that it was an easy no when she got an offer to do a third film because she felt she had closed that chapter.
The actress concluded, "This isn't about more money. It's not about more scenes. It's not about any of those things. This is about a clear decision, an empowered decision in my life to end one chapter and start another ... It's a great part. I played it past the finish line and then some, and I loved it."