Are We Still Getting A Green Lantern Series At HBO Max?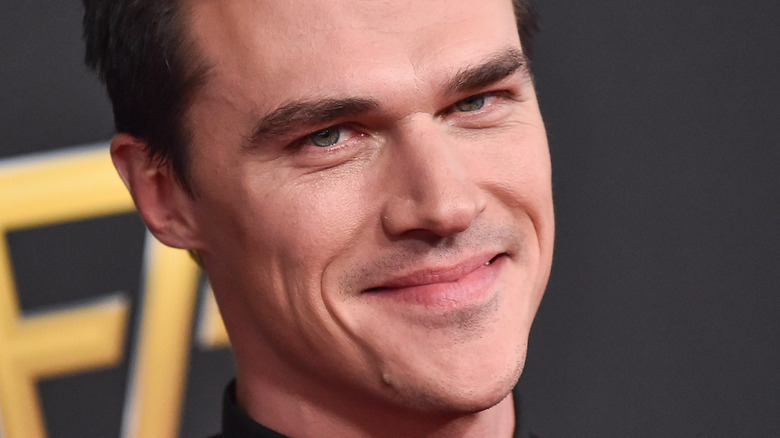 DFree/Shutterstock
It's a scary time over at Warner Bros., especially for anyone in the DC Entertainment department. After the shocking cancelation of the very finished "Batgirl" movie, those involved with HBO Max-DC projects wonder if theirs is next. Kevin Smith was working on a "Strange Adventures" adaptation which was canned shortly after the "Batgirl" news. Before the bombshell surrounding the Leslie Grace film landed, Warner Bros. canceled "Wonder Twins," which was set to star KJ Apa and Isabel May.
Warner Bros. will also merge the HBO Max and Discovery+ streaming platforms in 2023, marking a significant content shift. This means any and all projects currently in production are on the chopping block. So what does this mean for the "Green Lantern" series that was confirmed in 2020? After "Batgirl," "Wonder Twins," and "Strange Adventures" were given the boot, the series seemed like it would be next. Don't worry, Green Lantern fans; we've got good news.
The Green Lantern series is sage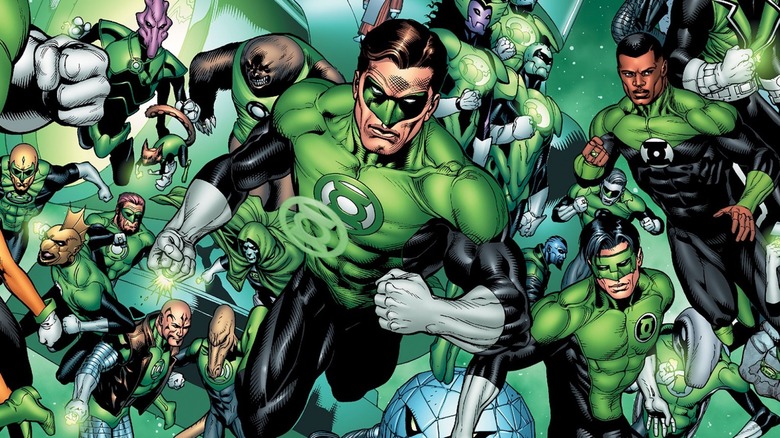 DC Comics
For now, it looks like the "Green Lantern" series at HBO Max is safe. According to The Hollywood Reporter, the show is still on track with Finn Wittrock ("American Horror Story") and Jeremy Irvine ("War Horse") attached to star. The outlet also reported that Lee Toland Krieger ("You") would direct the first two episodes, but mum is the word outside of those three names. Irvine will portray Alan Scott, the first Green Lantern who is never a member of the Corps. Alan pulls his powers from the Starheart and once was a member of the Justice Society of America. Wittrock will play Guy Gardner, another Green Lantern (the third on Earth).
The Hollywood Reporter also notes that those involved with the project are moving intentionally slow, as the series will rely on special effects no one wants to skimp on. The "Green Lantern" series is also the priciest television project ever for Berlanti Productions, the company behind "The Flash," "Riverdale," and "Batwoman." The "Green Lantern" show has a lot of pressure on its shoulders to deliver fans the best project they possibly can after Ryan Reynolds' 2011 "Green Lantern" film was an absolute flop and joke.