The Sandman's Neil Gaiman Dishes On The Inspiration Behind The Diner Scene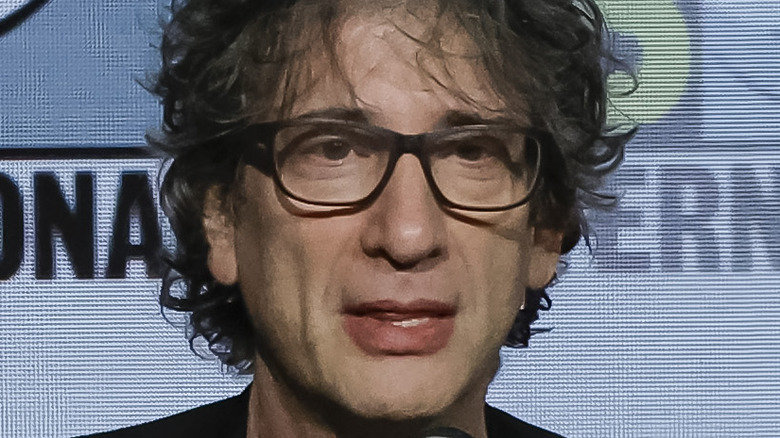 Kevin Winter/Getty Images
Netflix's adaptation of "The Sandman" finally arrived for fans all over the world to devour on August 5. The long-awaited show brought Neil Gaiman's legendary graphic novel to life, and critics and fans seemed to enjoy it in equal measure. "The Sandman" currently has an 85% on Rotten Tomatoes, and one of the biggest recurring positives mentioned by critics is its faithfulness to its source material. Much like the comic, the show centers on Dream (Tom Sturridge), who is one of the Endless, as he tries to recover his tools of power and restore his world of the Dreaming after spending a century imprisoned by a human.
One of the biggest turning points for "The Sandman" occurs in Episode 5, "24/7," when John Dee (David Thewlis), the human in possession of Dream's powerful ruby, traps a group of people in a diner and forces them to confront the various and horrifying truths about themselves. It's the show at perhaps its most horror-centric, and it draws inspiration directly from the comic book itself, from an issue titled "24 Hours." And now Gaiman himself has opened up over what inspired him to create the diner-centric story.
Neil Gaiman wanted readers to think The Sandman comic was dangerous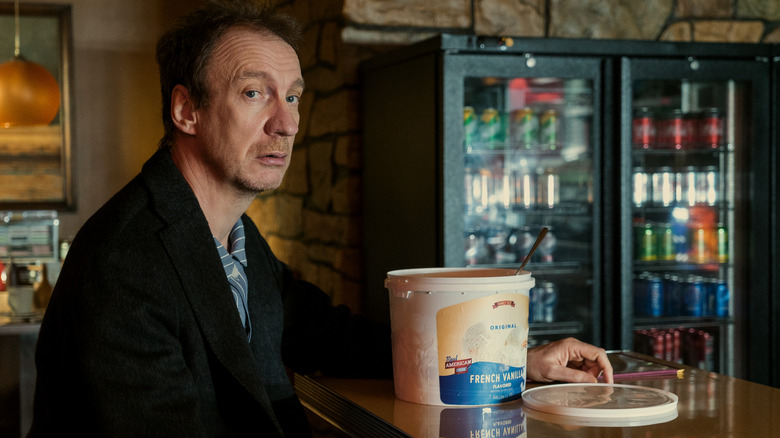 Liam Daniel/Netflix
During a discussion of "The Sandman" with Netflix, Neil Gaiman revealed that his original inspiration for writing the "24 Hours" story came from the idea of having a 24-page issue of the comic take place over 24 hours and be set around the world. However, when he realized that all of this wasn't realistic, he still wanted to get as close to that idea as he could, but he also wanted to set a scary, horror-laden precedent for the series. He wanted the story to go far enough in content to where readers would fear when he'd go there again.
"If I go this far — once — nobody will trust me," Gaiman said. "They'll know I'm a raving psychopath. They'll know that this comic is dangerous and that I might do that again. And I'll never need to do that again." Interestingly enough, "The Sandman" really does peak with this issue as far as horror goes. As the comic goes on, it becomes more embroiled in dark fantasy.
This isn't the first time that Gaiman has talked about "24 Hours," either. In a 2017 interview with Entertainment Weekly, Gaiman said that he really wanted to embrace horror with that particular issue, but he was also still trying to find the right tone for the comic at the time. Still, he believes that the issue had the desired effect. "They would know the ship could sink under you at any moment, and that felt like the right way to do it," he said.