The Animated Comedy Flop Defying Odds And Winning Fans On Apple TV+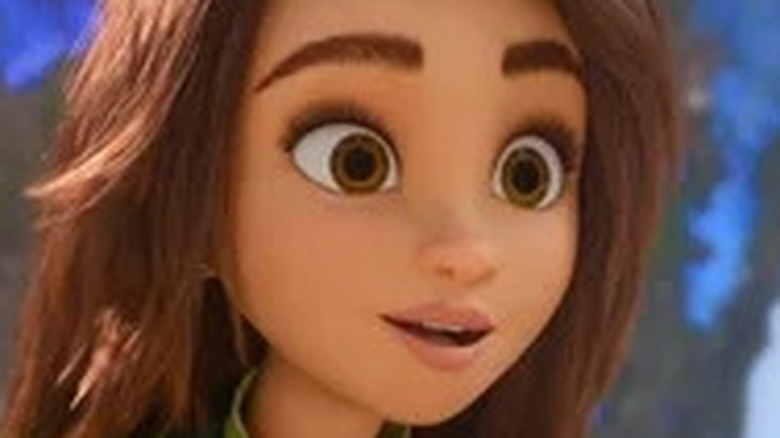 Apple TV+
Not every animated film is a guaranteed winner. "Delgo," "Titan A.E.," and "Battle for Terra" all stand among the genre's biggest flops at the box office. And those failures aren't just restricted to big-screen outings. Small-screen efforts, such as "Capitol Critters" and "Fish Police" barely made it through a single season apiece before being canceled, as noted by the Chicago Tribune; others, like "The Critic," lasted for two seasons to become cult classics. It can all be a luck-of-the-draw situation; no one can predict from the outside whether a film will hit "Encanto"-style highs or "Lightyear"-style lows.
The streaming era is no different than the over-the-air and direct-to-DVD era; for every massive success like "Turning Red," there's a failure that disappears deep into the studio's ether as soon as the algorithm gets done playing ping-pong with it. But this direct-to-streaming effort seems to be in the process of beating the odds, turning the tides against a wave of critical condemnation in its own favor. It's possible that this movie just might manage to stand the test of time and become a small-screen classic.
Luck has gotten lucky with animation fans worldwide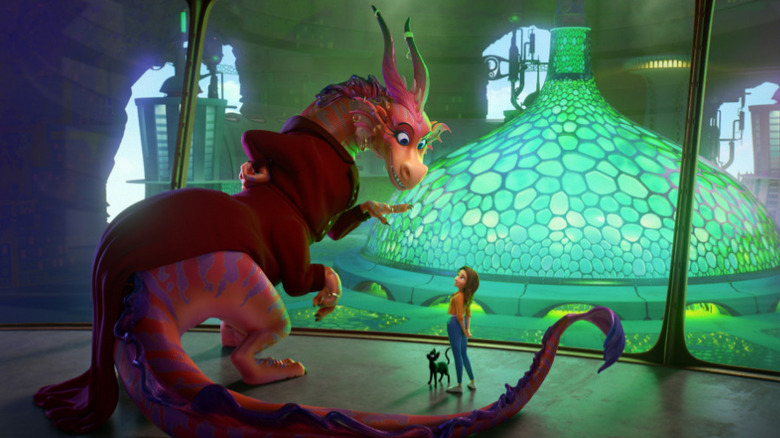 Apple TV +
The Apple Original film "Luck," which is currently enjoying a limited theatrical release alongside a wide release to Apple TV+, has not been doing well critically.  On Rotten Tomatoes, it holds a 47% approval rating with critics, and our own critic Alistair Ryder was among those who weren't impressed by the picture. Calling out the film's weak animation, dull voice acting, and poor scripting, Ryder added, "It doesn't take long to understand why John Lasseter was reportedly falling asleep after having the screenplay read to him."
Animation fans and families everywhere, however, seem to firmly disagree with critics. The Rotten Tomatoes audience score for the movie sits at 71% at press time, with over 100 fans weighing in. "This movie was adorable! Each character brought a smile to my face and the casting/voice over are spot-on, plus a cover of an my favorite Madonna song" Reese R said. While some viewers were just as critical as the movie's reviewers, they overall seem to be much more supportive of the movie.
"Luck," the first major film released under Lasseter's regime at Skydance Animation, focuses on the terminally unlucky Sam Greenfield (Eva Noblezada) who finds herself on a journey to the Land of Luck to transform her unfortunate fate permanently. With the help of a talking black cat named Bob (Simon Pegg), Sam must work for her happy ending, but what she thinks she wants might not be what she needs.