Why Ezra Miller's Breakout Performance Had Close Friends Distancing Themselves From Them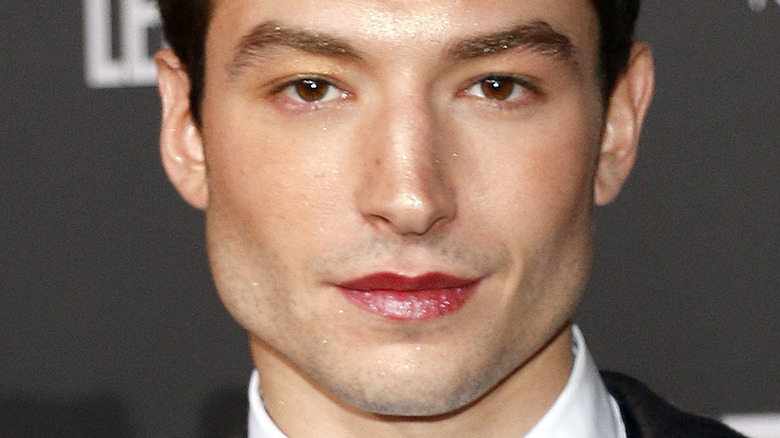 Tinseltown/Shutterstock
Ezra Miller rose to fame playing troubled teenagers in films such as "City Island," "Beware the Gonzo," and "Another Happy Day." However, their performance as a young mass murderer in Lynne Ramsey's "We Need to Talk About Kevin," based on Lionel Shriver's book of the same name, put the actor on the map and haunted countless viewers in the process.
The thriller explores topics such as mental illness, broken families, and gruesome tragedies, culminating in a violent finale that sticks with you long after the credits roll. That said, the ending of "We Need to Talk About Kevin" is merely the rotten cherry on top of a harrowing two-hour nightmare.
"We Need to Talk About Kevin" wasn't a pleasant experience for the cast and crew, and Miller's performance required them to do some serious method acting. In fact, the actor's performance was so intense that it led to some of their close friends wanting to distance themselves from them.
We Need to Talk About Kevin made Ezra Miller's friend feel uncomfortable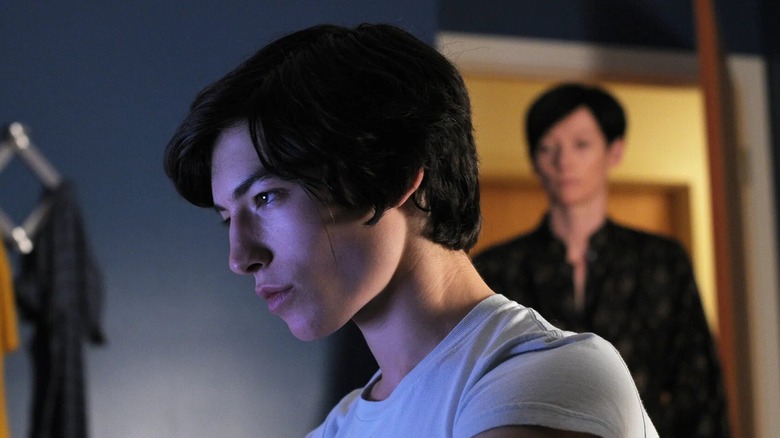 Artificial Eye
Playing a teenage sociopath in "We Need to Talk About Kevin" gave Ezra Miller nightmares. However, it also led to one of their closest friends being so freaked out that they had to put on a pause on their relationship.
While speaking to Vanity Fair, Miller recalled going out clubbing with the friend in question after they watched "We Need to Talk About Kevin," only for the evening to take an unexpected turn. "We were dancing and I thought that we were having a great time. He leaned over to me at one point, though, and said, 'Listen, Ezra. I have to go. I love you but I am just immensely uncomfortable being around you so soon after seeing that film.'"
Fortunately, Miller wasn't offended by their friend's decision to abandon them. In fact, the actor felt that their performance must have been effective if it made their own acquaintance afraid to be around them for a while. "If you can terrify your friends or make your mother cry with a performance, it shows the power of the art form and the power of the film," they added.