Tom Cruise's Les Grossman Character Is Finally Returning In The Best Way Possible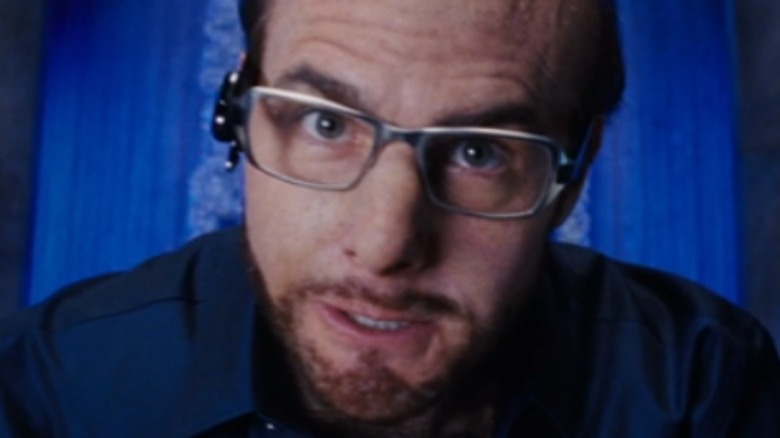 Paramount Pictures
Released in 2008, "Tropic Thunder" is one of the more polarizing comedy flicks to come out of the era. Sure, it boasts a stacked cast, including Robert Downey Jr., Jack Black, Ben Stiller, and more, and the idea of a bunch of actors ending up stranded in a dangerous jungle while filming their latest movie certainly has comedy potential. Although, things like RDJ's character, Kirk Lazarus, wearing blackface for most of the film, and the portrayal of Tugg Speedman's (Stiller) Simple Jack character, have led many to take a second, more critical look at the film.
Still, Tom Cruise's Les Grossman is as funny as ever.
A gruff, money-hungry studio executive stationed in Los Angeles, California, Grossman spends much of the film overseeing Speedman, Lazarus, and the rest of the crew's progress — or lack thereof. All the while, he throws child-like temper tantrums and shows next to no respect for those beneath him. Nevertheless, he's among the most fondly remembered parts of "Tropic Thunder" thanks to Cruise's eccentric approach to the character coupled with the makeup and prosthetics that make it hard to tell it's the "Mission: Impossible" star in the first place.
While a "Tropic Thunder 2" hasn't materialized up to this point, as it turns out, Les Grossman is finally going to make a comeback in the near future. Here's what we know.
Tom Cruise and Christopher McQuarrie are eager to bring Grossman back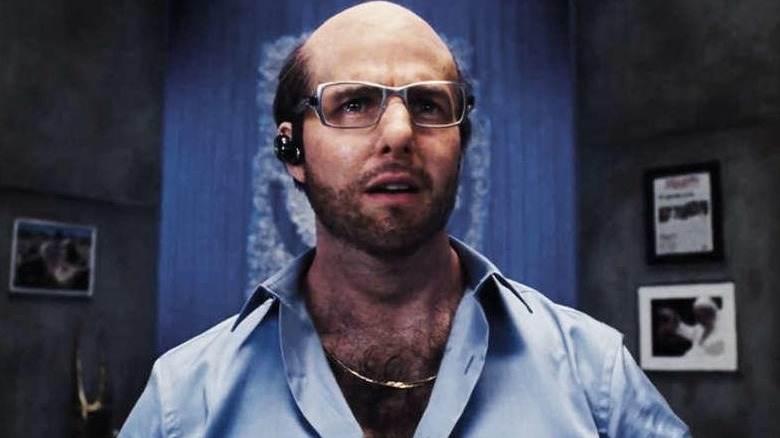 Paramount Pictures
As reported by Deadline on August 8, 2022, Tom Cruise and producer Christopher McQuarrie are putting together a handful of new projects. The first aligns more with Cruise's typical cinematic efforts since it's an action flick with the potential to become a franchise, and the second is an original song and dance-style musical that would give Cruise a nice break from his usual endeavors. As for the third, it will supposedly focus on Les Grossman in some form or fashion. Time will tell if this will put the character front-and-center in a production of his own or if he'll merely appear as a supporting player.
Talks of a Les Grossman spin-off date back to the early 2010s, with "Barry" star Bill Hader confirming in 2011 that it was even written (via MovieWeb). However, as time went on, it never came to fruition, though Cruise has been vocal about wanting to return to the role in some form. "I don't know. I did Les Grossman for the MTV Awards...We'll have to see. That could be fun," he told ComicBook.com in May of 2022 of giving Grossman another shot, which, bearing in mind Deadline's report about Cruise and McQuarrie's next efforts, means we could be closer than ever to Grossman's triumphant return to the silver screen.
One can only hope that in the coming months, we hear more about all of Tom Cruise and Christopher McQuarrie's upcoming collaborations — the Les Grossman title, especially.