What Amy Poehler Really Thought Of Chris Pratt's Parks And Recreation Audition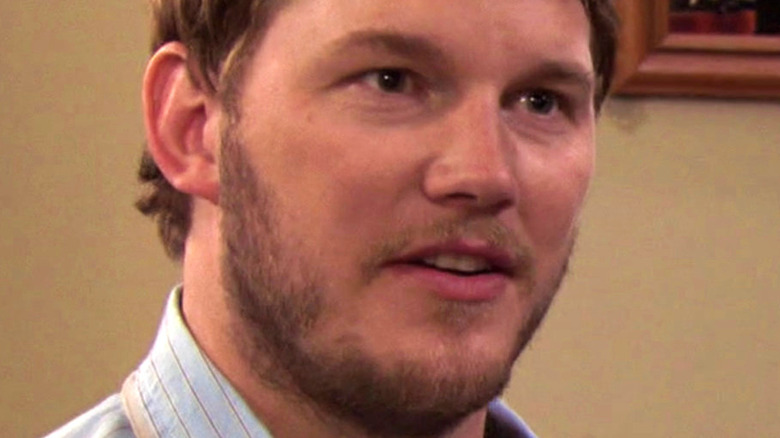 NBC
These days, there's no question that Chris Pratt has established himself as one of the preeminent action stars in Hollywood, headlining blockbuster film franchises like "Guardians of the Galaxy" and the "Jurassic World" trilogy. Considering just how successful Pratt has become as an action star, it's sometimes hard to remember that his initial breakout role was playing lovable manchild Andy Dwyer on NBC's "Parks and Recreation."
Fans of "Parks and Recreation" will fondly remember Andy as the cheerfully ignorant frontman of the band "Mouse Rat," whose childish behavior and golden retriever-like enthusiasm made him undoubtedly one of the funniest characters in the entire series. Despite how different Andy might be from Pratt's other well-known characters (such as Peter Quill or Owen Grady), there's no question that Pratt's hilarious and wholesome portrayal was the impetus for his immensely successful career. Indeed, according to series lead Amy Poehler (who plays Leslie Knope), it was clear from his very first audition for the show that Pratt was going to be a star.
Amy Poehler said Pratt had the best audition she had ever seen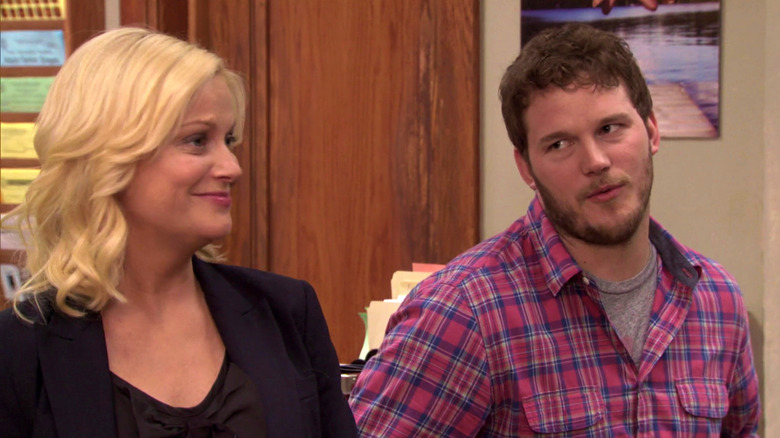 NBC
In Amy Poehler's memoir, "Yes Please," the actor described how Chris Pratt's initial audition for "Parks and Recreation" completely blew her away. "Chris had the best audition I had ever seen," Poehler wrote. "No one knew his work and he came in and crushed. He is a comedy savant and a natural actor in a way that I have never really seen."
As if that weren't praise enough, Poehler also revealed that the character of Andy Dwyer was originally only supposed to last for six episodes — and it was Pratt's incredible performance which kept the character around. The fact that Poehler remembers Pratt's audition so fondly even after all these years is a testament to just how big of an impression that first audition truly made. A short clip from this legendary audition is actually available on YouTube, where you can watch Pratt make the team behind the camera crack up laughing with his spot-on line delivery. In any case, the fact that Poehler claimed Pratt's audition was such a home run is certainly high praise, especially when you consider the sheer number of hilarious and talented stars who made up the cast of "Parks and Recreation."