Thor: Ragnarok Almost Had A Thor And Valkyrie Romance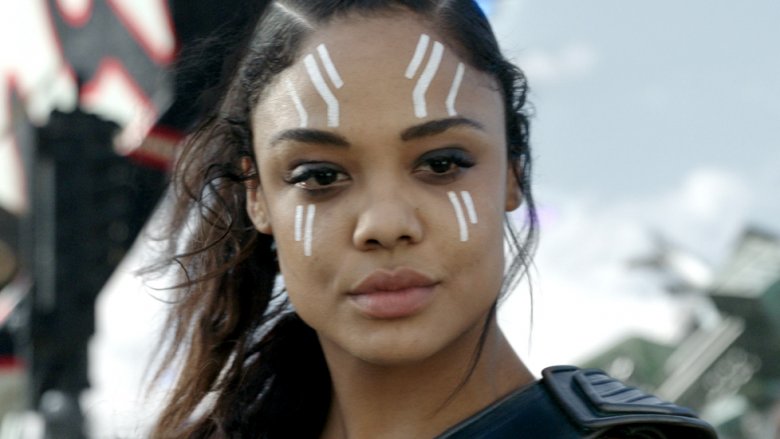 If the stars had aligned just a little differently, Thor would have a new love interest by now.
Thor: Ragnarok screenwriter Eric Pearson told Yahoo! that when he took over for original writers Craig Kyle and Christopher Yost, Thor (Chris Hemsworth) and Valkyrie (Tessa Thompson) were going to be romantically connected. 
"But we didn't want to start from that place," Pearson said. "It was like, 'Let's give Valkyrie her own story that connects with Thor... and if it makes sense for them to get together, then great.' You've got two really good-looking people who can fight and who'd probably be [good together] if the story went there, but it just didn't."
Instead, Pearson said the story became about the pair's "mutual respect," and Valkyrie dealing with post-traumatic stress. "She's someone who's drowning her sorrows in the bottle," Pearson said. "I just thought that was such a cool thing that you don't often see in these movies: somebody dealing with extreme guilt and shame in a colorful, Taika Waititi[-directed] hilarious background."
Meanwhile, Thompson revealed that Valkyrie is actually bisexual, although we don't get any real indication of that in the film. She said that in one scene that didn't make the final cut, we see a woman suggestively walking out of Valkyrie's bedroom. 
But if you're holding out hope that Natalie Portman will return as Thor's former flame Jane Foster, you might want to move on. Portman told The Wall Street Journal she believes she's "done" in Marvel movies.