Why Mark Hamill Was Scared To Return To Star Wars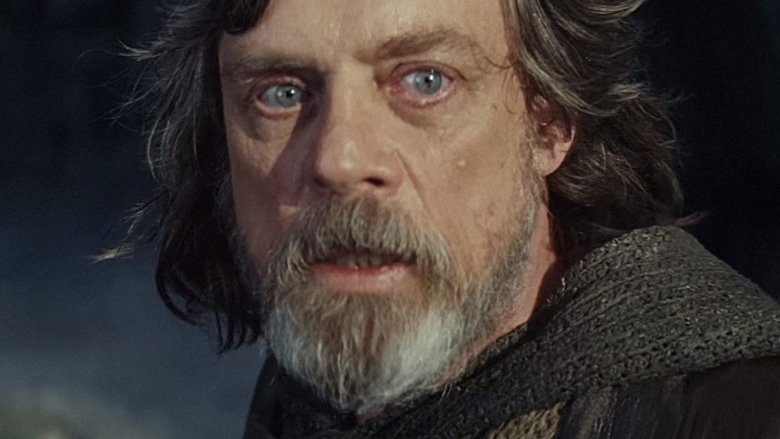 Even one of the most powerful Jedi in the galaxy has his moments of fear. 
In a recent interview with The Independent, Star Wars film legend Mark Hamill dropped something of a bombshell: He was genuinely scared to return to the franchise after his trilogy was complete, and had doubts about whether he should sign on to reprise his role as Luke Skywalker for the current bundle of films. 
"I was just really scared," Hamill admitted. "I thought, 'Why mess with it?' The idea of catching lightning in a bottle twice was ridiculously remote."
But what exactly caused Hamill to be so nervous and unsure? One factor, as the actor explained, was that he and his co-stars are much older now. Hamill revealed that he was worried that Star Wars fans old and new would reject him, Harrison Ford (who plays Han Solo), and the late Carrie Fisher (General Leia Organa), when they saw how much they had changed in the years since their trilogy concluded with Return of the Jedi in 1983. "No one wants to see the 50-, 60-, 70-year-old versions of us, running around, bumping heads on the Death Star. It's sad," he stated. 
When Hamill was contemplating whether he should turn down the part in The Force Awakens (a very brief moment in the final seconds of the film) and its two follow-ups, he believed he would have something to fall back on, a sort of excuse for saying no. Hamill indicated that he thought Ford would not come back for the 2015 flick. 
"He's too old and too rich and too cranky," noted Hamill. "He's not going to do this." However, when Ford accepted his offer, Hamill knew that he essentially had to agree. "Can you imagine if I was the only one to say no? I'd be the most hated man in nerd-dom," Hamill quipped.
It seems all of Hamill anxieties were calmed when he realized that Star Wars enthusiasts were genuinely looking forward to seeing him on the silver screen once more, especially alongside series newcomers Daisy Ridley as Rey, John Boyega as Finn, Oscar Isaac as Poe Dameron, and Adam Driver as Kylo Ren. 
Hamill will have a much larger role in this year's The Last Jedi, written and directed by Rian Johnson, though it remains to be seen how his character has changed over the three decades that have passed since viewers last saw him in real-deal action. Disney and Lucasfilm have kept a tight seal on plot specifics, and it's been quite an adventure attempting to pick up on footage clues and back-track everything we missed in the film's trailers the first time around. The wait to learn the answers to our biggest questions will arrive when The Last Jedi is released on December 15.