Mindy Kaling Once Played The Most Sly Prank On B.J. Novak On The Office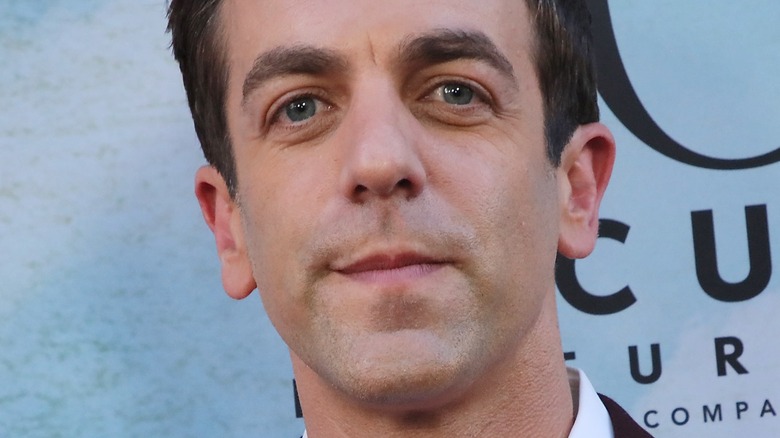 Robin L Marshall/Getty Images
B.J. Novak is best known as a writer, actor, director, and executive producer on NBC's iconic comedy "The Office." The series aired from 2005 to 2013, lasting a total of nine seasons. Despite the show ending, Novak is still extremely close with his former co-star Mindy Kaling, who he also worked with on her series, "The Mindy Project." Kaling was a writer, director, and executive producer on "The Office" as well.
The actor recently joined Conan O'Brien on his podcast, "Conan O'Brien Needs A Friend," and O'Brien asked him to confirm a rumor he heard that Kaling makes up random lies that don't really exist for no real reason. Novak didn't hesitate to confirm that it's true and that she's done it "now and then." After the two laughed about it, he even shared an interesting prank that the actress pulled on him during their time together on "The Office" tied to one of his scripts.
What Mindy Kaling's prank was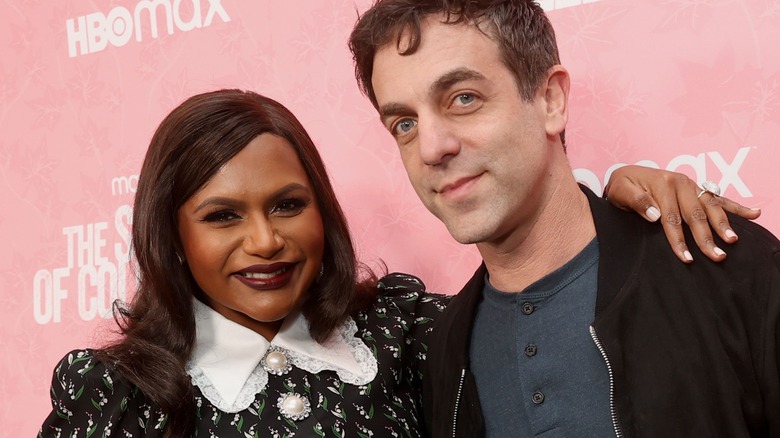 Emma Mcintyre/Getty Images
According to Screen Rant, B.J. Novak said, "She once on 'The Office' told me that there was a female director that had done an episode of one of my scripts, and I didn't especially like how the direction went, not a huge deal, but Mindy said that [the director] used to date Greg." 
Novak continued to explain, "Then Greg was like, 'What did you think of her, as a director?' And I was like, 'Yeah, she was good!' So we hired her back. But I should have said, like, 'Not my favorite director.' And later I told him, like, 'You used to date her, right?' And he was like, 'What are you talking about?'"
So how did the actress react to her successful prank? "[Kaling] never acted like she got me, it was just a private joke, which is even more pure. I have to admire the comedian that doesn't need an audience, just her and God," he added.