How Prey Really Filmed That Eye-Opening Bear Scene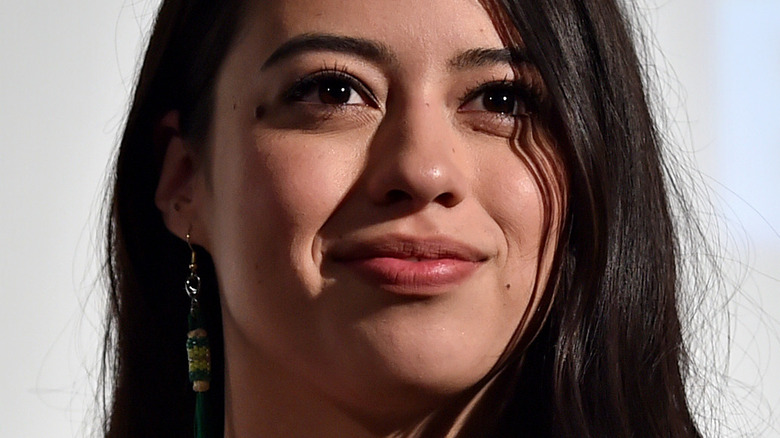 Alberto E. Rodriguez/Getty Images
After much anticipation, "Prey" is officially streaming on Hulu. This film serves as a prequel in the iconic sci-fi film franchise. Amber Midthunder told IndieWire that she knew about the franchise from its pop-culture legacy, saying, "I knew about it mostly, honestly, in a pop-culture sense of how the famous lines and references have permeated their way into our world." She also went back to watch all of the movies in order. 
You might recognize the actress from The CW's "Roswell, New Mexico." The official movie summary states that "Prey" is set in the Comanche Nation 300 years ago and tells the story of a young woman, Naru, a fierce and highly skilled warrior.
She did some training for the character as well, sharing, "We had a training camp that all of us went to in Calgary before we started filming. We worked with weapons and personal trainers and the stunt team to get ready."
Amber Midthunder on filming the bear sequence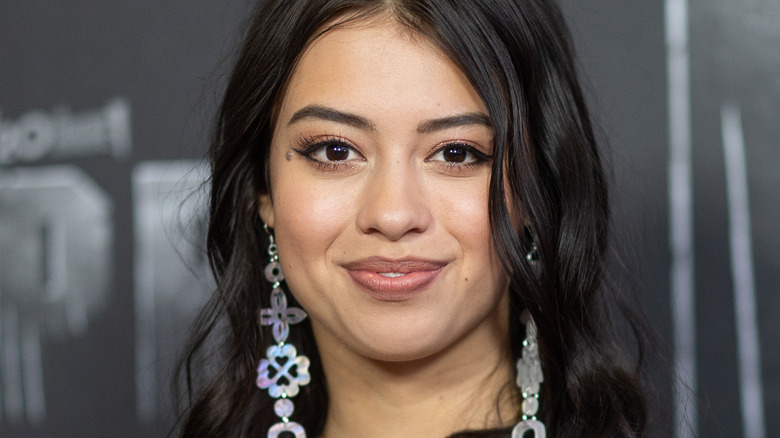 Emma Mcintyre/Getty Images
One really memorable sequence was the fight scene between the Predator and a bear. Midthunder opened up about filming it, revealing that they actually did two different locations. "The river sequence was one thing by itself: Naru running away from the bear, being on the mountain where I saw the bear, diving in the water, swimming away — all that kind of stuff, that was all was one location out in the mountains somewhere in Alberta. We would hike down a big hill, get in a little paddle boat," she explained. "We'd get out of the boat, then you arrived at the river — which, by the way, was glacial water, runoff from the mountains."
She continued to break the filming experience down, telling IndieWire that the second location was a big pool: "They built the dam in the river and at the studio. There was a guy literally in a bear suit that was clawing at me and moving around like the bear while I was in the scene acting like I was getting attacked by a bear. And then, there were effects of when the dam gets destroyed that was some kind of big explosion."
It's always extremely interesting to hear about how much work and effort when into making these huge film moments. It's no wonder "Prey" has critics picking their jaws up off the floor!