The Subtle Poetic Reference You Might Have Missed In The Sandman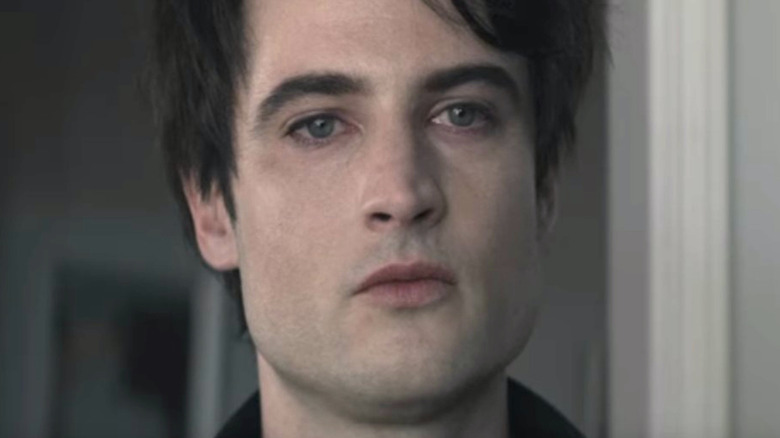 Netflix
Contains spoilers for "The Sandman" Season 1
After decades of waiting for it, comic book fans have finally gotten the live-action adaptation of Neil Gaiman's "The Sandman" that they've long wanted to see. Hollywood has, of course, been trying for many years to bring Gaiman's beloved comic book series to life on-screen (via Polygon), but it took Gaiman teaming up with David S. Goyer, Allan Heinberg, and Netflix for an adaptation of "The Sandman" to finally come together. Now, the 10-episode first season of "The Sandman" is available to stream on Netflix.
When they tune in to watch it, fans of "The Sandman" will undoubtedly be delighted to discover that the Netflix series remains remarkably faithful to Gaiman's original text as well. Indeed, while there is one major DC Comics character missing from "The Sandman" Season 1, the live-action Netflix show not only features many of the iconic figures that were first introduced in Gaiman's "Sandman" original comics but also some of their most memorable interactions.
Indeed, from the confrontation that Dream (Tom Sturridge) has with Lucifer Morningstar (Gwendoline Christie) in the series' fourth episode to the tragic and horrifying diner visit that John Dee (David Thewlis) makes in its fifth installment, Netflix's "The Sandman" offers plenty of moments for fans of its source material to obsess over. The series even includes one notable tavern conversation between Sturridge's Dream and a certain famous playwright, which features one of many Easter eggs you likely missed in "The Sandman" Season 1.
Will Shaxberd's debut is written in a very specific way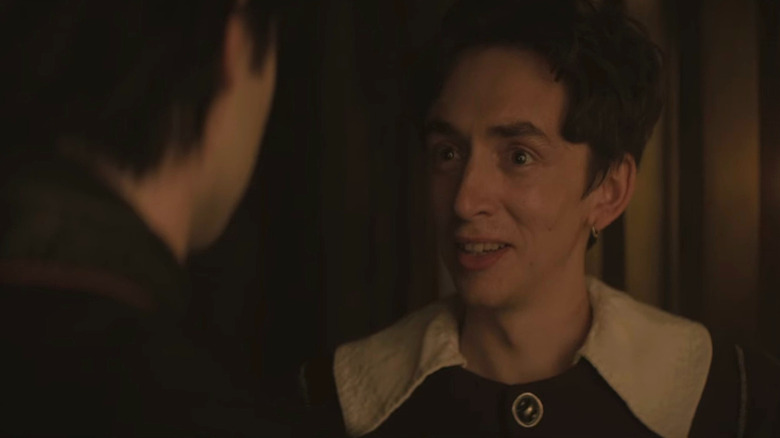 Netflix
Episode 6 of Netflix's "The Sandman" takes the show's viewers into the past. In its second half, the episode follows Tom Sturridge's Dream after he decides to try to reunite with Hob Gadling (Ferdinand Kingsley), an immortal human he's met with every 100 years for the past several centuries. While he attempts to seek him out in the modern day, "The Sandman" flashes back in time to show all of the conversations that Dream and Hob have had over the years.
It's during their third meeting that Dream overhears a conversation between two playwrights, one of whom is named Will Shaxberd (Samuel Blenkin). The latter character is, of course, the series' interpretation of William Shakespeare, whose last name was sometimes spelled "Shaxberd" during his lifetime (via History). Dream, upon hearing about Shaxberd's desire to write great plays, approaches him and asks if he truly wishes to "create new dreams to spur the minds of men."
The scene was lifted directly from Neil Gaiman's original "Sandman" comic book series, but its inclusion in the Netflix adaptation is leading some fans to discover a fun detail about it for the first time. One viewer even took to Twitter to admit that they only just realized that Dream and Shaxberd's first conversation is written entirely in iambic pentameter, AKA the rhythm structure that Shakespeare frequently employed in his poems and plays. 
The use of the style results in each line being comprised of five iambic feet, which are essentially pairs of unstressed and stressed syllables. Many of Shakespeare's most famous lines are written in iambic pentameter, including "Shall I compare thee to a summer's day?" (via No Sweat Shakespeare).
The "Sandman" detail in question was confirmed on Twitter by Gaiman himself, who responded to the aforementioned fan's tweet by simply writing, "Big smile."