Why Boy Meets World's Lee Norris Didn't Have To Audition For The Part Of Minkus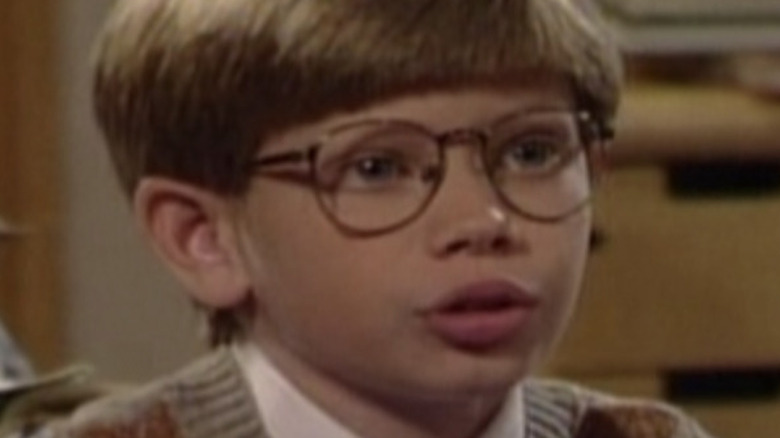 ABC
The beloved ABC family comedy "Boy Meets World" premiered in 1993. During the show's seven seasons, audiences watched Cory Matthews (Ben Savage) mature from a sporty 11-year-old boy to a neurotic college student. The Philadelphia native has a few stable relationships throughout the series. For instance, he and Shawn Hunter (Rider Strong) are inseparable, despite going through rough patches in their friendship. Cory also relies on the guidance of his wise mentor, Mr. George Feeny (William Daniels), well into adulthood. 
In addition, his nerdy classmate Stuart Minkus (Lee Norris) ends up being a life-long acquaintance. According to IMDb, the character only appeared in 23 episodes of the original series. However, Norris returned to play Minkus in the show's Disney Channel reboot, "Girl Meets World," which focuses on the lives of Topanga Lawrence (Danielle Fishel) and Cory's children, Riley (Rowan Blanchard) and Auggie (August Maturo). Despite its recency, it's widely considered one of the best Disney Channel shows of all time.
During a July 2022 interview on the "Pod Meets World" podcast, co-hosted by Fishel, Strong, and Will Friedle, who portrayed Eric Matthews, Lee Norris revealed how he ended up securing the role of Minkus.
Lee Norris revealed how he was offered the role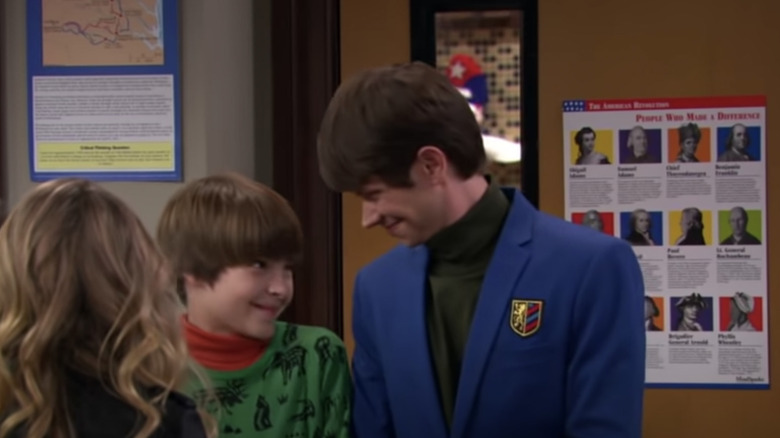 Disney Channel/ YouTube
While recording the "Pod Meets World" episode, Lee Norris noted that he starred as Chuckie Lee Torkelson on the 1991 series "The Torkelsons," which was developed by Michael Jacobs, who co-created "Boy Meets World." This discussion takes place around the 19:00-mark of the podcast episode. After "The Torkelsons" was canceled following its retooled second season, which included a name change to "Almost Home," Jacobs contacted Norris, who was 12 years old at the time, to see if he would be interested in playing Minkus.
"I think I even answered the phone at my house, and it was Michael, and he was like, 'How would you like to come to LA and do this great part?' And I was like that's the dream as an actor, not have to audition," stated Norris. He went on to say that he only had two days to prepare for the show's first table read. The "One Tree Hill" actor shared that he found the experience stressful as he was aware that Jacobs would replace him if he were not pleased with his performance. Will Friedle chimed in that Ben Savage and William Daniels also did not audition before being cast on the show, so by the looks of it, those behind the scenes had clear visions of who they wanted in these parts.