Jack Black Calls Out Thor: Ragnarok, Challenges Chris Hemsworth To Battle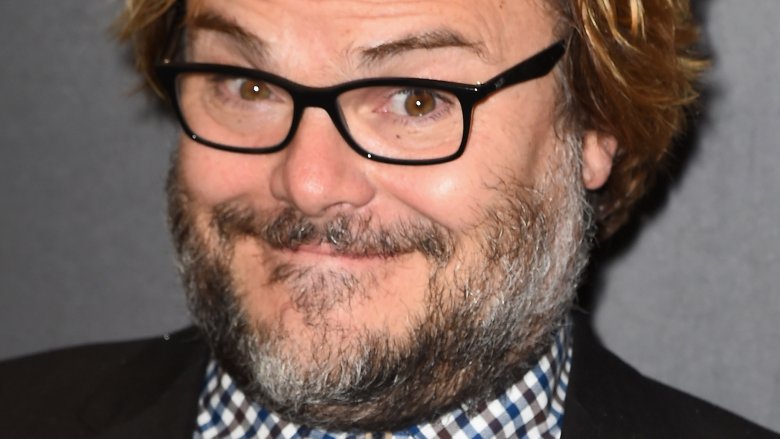 Getty Images
Here's a duel that promises to be even more epic than the Grandmaster's Champion tournament. 
When Jack Black found out that Thor: Ragnarok used Led Zeppelin's "Immigrant Song"–a track that was also used in the Richard Linklater-directed School of Rock, which Black led as Dewey Finn/Ned Schneebly–he jokingly claimed that the film stole from his movie. Black then indicated that the only way to remedy the "theft" was to engaged in an all-out song scuffle. 
Black shared the call-out video to his Instagram. "You know in School of Rock, when I sing a part of that monstrous Led Zeppelin jam 'Immigrant Song'? And it's super b****in' and, like, the raddest part of the movie?" Black began, before the clip cut to a snippet of the actor rocking out to the tune in question. "Well, it's come to my attention that someone kind of stole that chunk of our movie and put it in their movie. That's right: I'm talking about Thor: Ragnarok." 
Black went on to say that the film "totally bit our style" and "totally poached our jam," and jokingly claimed that director Taika Waititi and lead actor Chris Hemsworth were "parading around like they thought" of using "Immigrant Song" in two key moments in the film–during Thor's opening with Surtur and the climax battle against Hela. 
So what is Black going to do about the proposed theft? Initiate a battle of his own, of course. "You don't get to do that and get away with it, bro," Black said, seemingly addressing both Hemsworth and Waititi. But then called out "Thor" individually, saying, "This is a challenge. I challenge you to a battle, a Battle of the Jams."
Waititi then responded to Black's request, pushing the responsibility over to Hemsworth. The director wrote on Twitter, "Chris Hemsworth, he distinctly said 'Thor,' so I guess it's on you, bro."
Ever the hero, Hemsworth swooped in to face his faux foe by releasing a video on his Instagram page, in which he makes a bold counter-argument regarding the silly thievery debacle. "Jack Black, Chris Hemsworth here. You're right, you got me. Guilty as charged. We stole 'Immigrant Song' from you, but guess what? You stole it, too," Hemsworth said with a dramatic flair. "And as Oscar Wilde once said, 'Talent borrows and genius steals.' So we're both guilty of the same crime." The actor added, "We would have used your song, but as you said in your song, 'This is not the greatest song in the world.' So we moved on."
As far as the "Battle of the Jams" is concerned, Hemsworth is utterly confused. "You challenged me... I don't know what that is. I don't know what a Battle of the Jams is," he admitted. However, the actor then noted that he's familiar with jam on toast, the band Pearl Jam, and just generally jamming out to some rock music, so he agreed to enter Black's battle. "My place or yours, baby? I'm in." Hemsworth said. 
It certainly sounds like the fun is only just starting between the School of Rock star and the Thor: Ragnarok hero. Tune in to Looper to find out who will come out on top in the Battle of the Jams. While you're waiting, you can check out what Jack Black's fellow cast members of "School of Rock" have been up to since the beloved movie made its way into fans' hearts.