The Umbrella Academy Publisher Inks Deal To Bring A Lot More Content To Netflix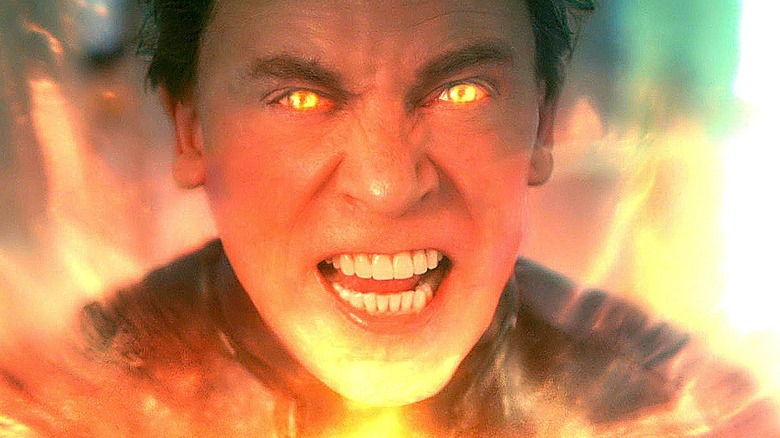 Netflix
Founded out of a chain of Oregon comic book stores in 1986, Dark Horse Comics is now the third largest comic book publisher in the United States. The comic book company has grown exponentially over the years and, since 2019, Dark Horse and Netflix have been bringing some of the company's most beloved properties to life on the small screen.
The first of these adaptations was "Polar." Directed by Jonas Åkerlund and based on the webcomic of the same name by Victor Santos, "Polar" was just the beginning of these adaptations from Dark Horse Entertainment. In February 2019, the highly-anticipated live-action series "The Umbrella Academy," based on the comics written by My Chemical Romance frontman Gerard Way and illustrated by Gabriel Bá, hit Netflix. Now in 2022, the series has three well-received seasons under its belt. 
It looks like both entities are looking to further capitalize on that success given the recent news that Dark Horse Entertainment and Netflix have signed a deal to extend their partnership.
Dark Horse Entertainment and Netflix have extended their partnership
Comic book fans have plenty to be happy about as Netflix and Dark Horse Entertainment have officially announced their plans to extend their partnership with a new multi-year deal, according to Deadline. That isn't the only exciting news either, as the streaming platform and comic book publisher also announced plans to begin development on two new adaptations. One is "Bang!," a film adaptation of a comic book series penned by Matt Kindt and illustrated by Wilfredo Torres. Idris Elba of "Sonic the Hedgehog 2" and "Pacific Rim" will star in the movie with David Leitch as the director.
The other project headed to development is another adaptation of a comic by Matt Kindt, "Mind MGMT." On board as executive producers of that series are "Polar" producer Keith Goldberg and Curtis Gwinn, who has two Emmy nominations for his work on "Stranger Things." While fans are waiting for these two projects to hit Netflix, other Dark Horse titles already available on the platform include the animated series "Samurai Rabbit: The Usagi Chronicles" and the 2022 animated film "Chickenhare and the Hamster of Darkness." In addition, production is already underway for adaptations of "Revenge Inc." and "Lady Killer," according to Deadline.
While these announcements won't help those still curious about "The Umbrella Academy" timeline after Season 3, it does give comic lovers something major to look forward to as Dark Horse Entertainment and Netflix prepare to give enough comic book content to satisfy even the biggest fans.