Cobra Kai Star William Zabka Reveals His Favorite Scene With Martin Kove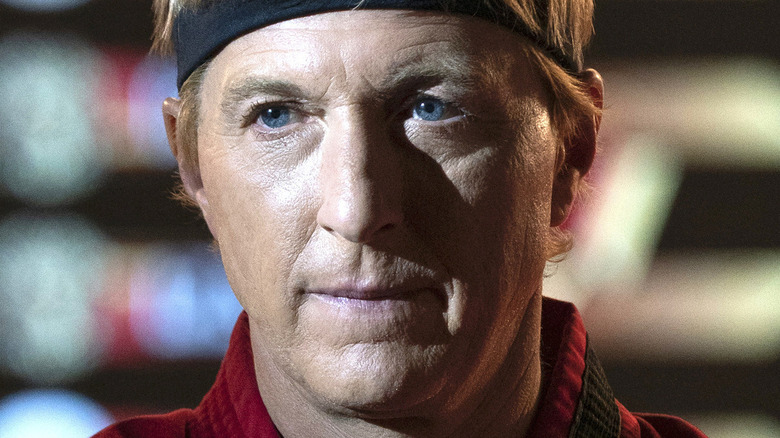 Netflix
William Zabka's path in the entertainment industry has lasted nearly four decades. While he can boast an Academy Award nomination for the short film "Most" that he penned with Bobby Garabedian (via IMDb), there's little doubt about his biggest claim to fame. The actor's very first role was the villainous Johnny Lawrence in 1984's "The Karate Kid," and as many fans no doubt know, Zabka got back in fighting shape to reprise the role in "Cobra Kai." Since 2018, he has portrayed a grown-up(ish) version of Johnny in the martial arts comedy-drama, which plays off "The Karate Kid" movies' nostalgia factor to great and successful effect.
One of the most electrifying combinations of the show's many returning "The Karate Kid" characters is that of Johnny and his elderly mentor, John Kreese (Martin Kove). The show devotes plenty of time to the uneasy relationship between the villainous sensei and his former star student, and Zabka has now revealed his favorite "Cobra Kai" moment between the two characters.
William Zabka likes Johnny's decision to give Kreese another chance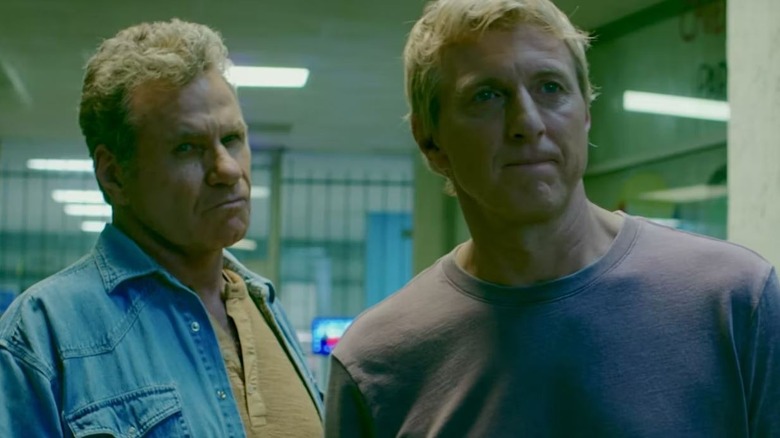 Kreese's most important character moment in "Cobra Kai" might very well be his flashback battle with Captain Turner, but since it doesn't feature Johnny, it's only understandable that William Zabka chooses a different scene to highlight the two characters' relationship. In an interview with Men's Health, the actor revealed that he has a soft spot for the Season 2 scene where Johnny discovers how bad his old master's situation really is. 
"One of my favorite scenes with Martin Kove, who plays Kreese, is in Season Two when he tells me he's staying at some fancy hotel, and Johnny follows him home, and he's staying at a shelter for vets — he's been lying to Johnny the whole time," Zabka described the scene. "There's this moment where Kreese is saying he's a failure, and he kind of gets humbled for a minute there. Johnny reaches out and says, 'It sound an awful lot like defeat, but I was taught defeat doesn't exist in this dojo,' and gives him a second chance."
As fans of the show know, this peace doesn't exactly last. On the contrary,the characters eventually fall out and even come to blows when Johnny comes to terms with the fact that Kreese can't be trusted. Still, even if you know where the story is headed, it's easy to see why Zabka likes this surprisingly heartwarming moment between these two characters with an extremely difficult history.