Who Won The Challenge: All Stars Season 1?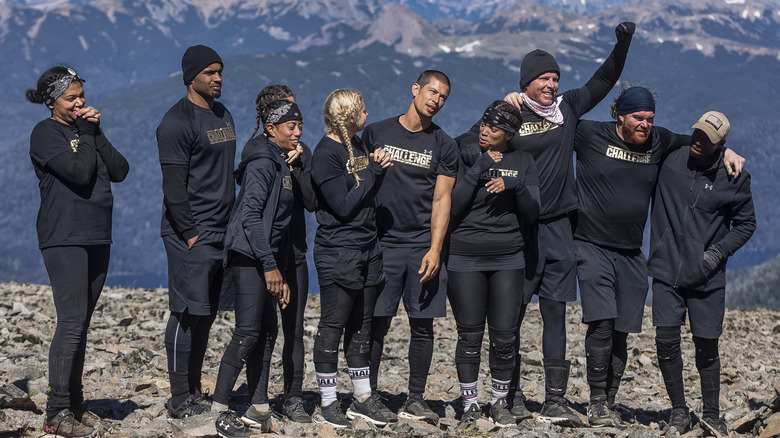 Juan Cruz Rabaglia PARAMOUNT+/MTV
It has been almost 25 years since "The Challenge" made its debut on MTV. The long-running reality TV show originally drew its cast from stars from the network's "Real World' and "Road Rules" franchise, but It's hard to believe that in the beginning, the "challenge" had nothing to do with physical competition but instead was a mashup of MTV reality mainstays picked to live in an RV together.
In the earliest incarnation, the castmates went on a road trip and were given a "handsome reward" after completing a series of assignments. Fast forward a couple of decades and the spin-off has featured intense physical comps and plenty of love connections in a slew of themed seasons, including "Battle of the Sexes," "The Gauntlet," "The Inferno," "Fresh Meat," "War of the Worlds," and more. All in all, the "Challenge" franchise has logged more than 30 seasons, but it stopped only featuring already-established MTV stars years ago. Later seasons saw stars from reality TV hits such as "Survivor" and "Love Island" (via Entertainment Weekly), and yes, that was "Big Brother" winner Kaycee Clark who won the "Spies, Lies & Allies" season.
"The Challenge" has been popular enough to last more than two decades, but die-hard fans were longing for something closer to the original format. In 2021, "The Challenge: All Stars" was born, thanks to original "Road Ruler" Mark Long, whose mission was to bring back OG MTV stars for a Paramount+ spin=off. "It's fun for the fans who have grown up with us to see the evolution of us as people," he told TV Insider of the nostalgic return of older players. "That is the secret sauce of this show."
But out of all those MTV veterans, who ended up winning the very first season of "The Challenge: All Stars"?
The first winner of The Challenge: All Stars was....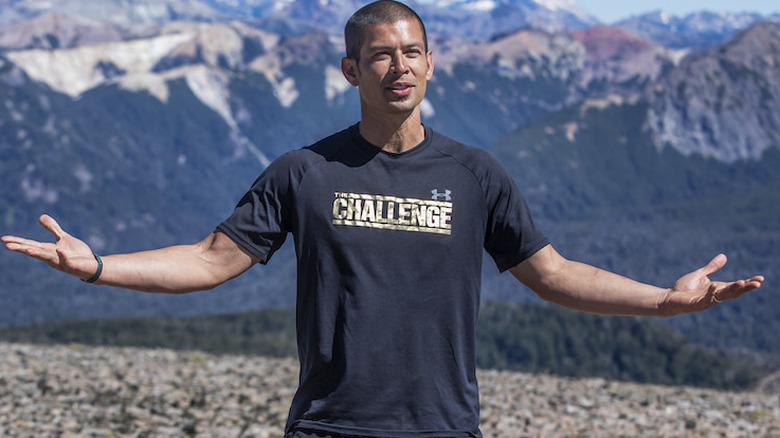 Juan Cruz Rabaglia PARAMOUNT+/MTV
The first season of "The Challenge: All Stars" featured 22 past contestants competing for a half-million dollar prize along the mountains of Argentina. The blast-from-the-past cast included Mark Long ("Road Rules: USA"), Syrus Yarbough ("Real World: Boston"), Aneesa Ferriera ("Real World: Chicago"), and even old-time "Real World: Los Angeles" star Beth Stolarcyzk. But it was Yes Duffy ("Road Rules: Semester at Sea"), who won the big bucks. Duffy, who works as an architect, returned to the "Challenge" franchise nearly 18 years after his stint on "Battle of the Sexes," but he didn't expect to make it far. 
"I thought I was going to get sent home on the first day," the dad of two admitted to E! News, adding that he didn't know many of the other players and has zero social game or alliance going in. While he did train ahead of the show, Duffy was surprised by the intensity of some of the challenges. "Mark told everybody, 'We're going to have fun! It's going to be cool!' ...I thought we were going to go light and then it was just all-out madness the minute we got there," he said.
Duffy also revealed the secret to his big win was doing yoga twice a day, every day, ahead of the competition. As for the possibility of a "Challenge" return, the champ said, "I'm game. I love the idea of having more 'All Star' challenges. There are so many more competitors we can tap and look at and see what they got now. If we want to do the Super Bowl, OG vs. new school, I'm game. I'm game to jump in it and see what I got. I'll bring everything I've got."