Leslie Grace Responds To Batgirl Cancelation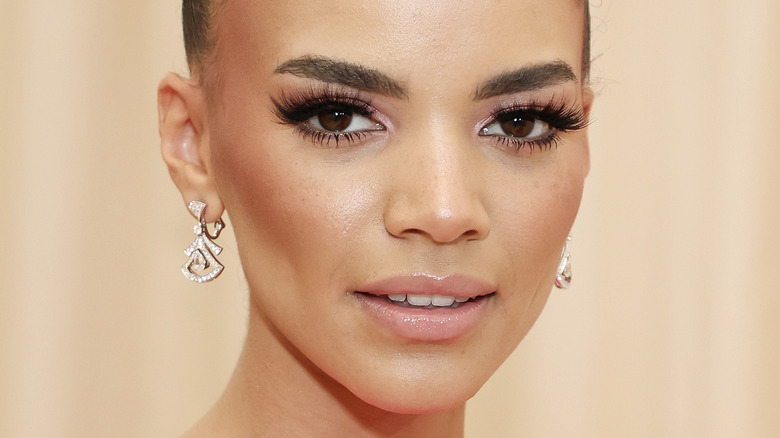 Arturo Holmes/mg21/Getty Images
Despite the fact that he's often surrounded by a host of famous characters on the pages of DC Comics, Batman's Bat Family has been noticeably absent at the movies. However, it appeared that was about to change with the arrival of "Batgirl" on the HBO Max streaming service, which would introduce the titular hero to the DC Extended Universe. Directed by Adil El Arbi and Bilall Fallah, the film was set to follow Barbara Gordon (Leslie Grace) as she battled the disgruntled Ted Carson, aka Firefly (Brendan Fraser), who made it his mission to set Gotham City ablaze. 
Then it all went up in a puff of smoke.
Seemingly out of nowhere, the news broke on August 2, 2022, that "Batgirl" would not release theatrically or on HBO Max. As noted by Variety, a combination of factors likely led to this bizarre decision. The Warner Bros.-Discovery merger, a shift in focus to big, bombastic theatrical releases — which "Batgirl" was not considered to be — and an already inflated budget on top of projected marketing and reshoot costs resulted in the plug being pulled. El Arbi and Fallah voiced their sadness over the decision, and they're not the only ones with thoughts on it.
Barbara Gordon herself, Leslie Grace, has spoken on the sudden demise of "Batgirl." Here's what she had to say about the movie's downfall.
Grace is appreciative of the opportunity to become Batgirl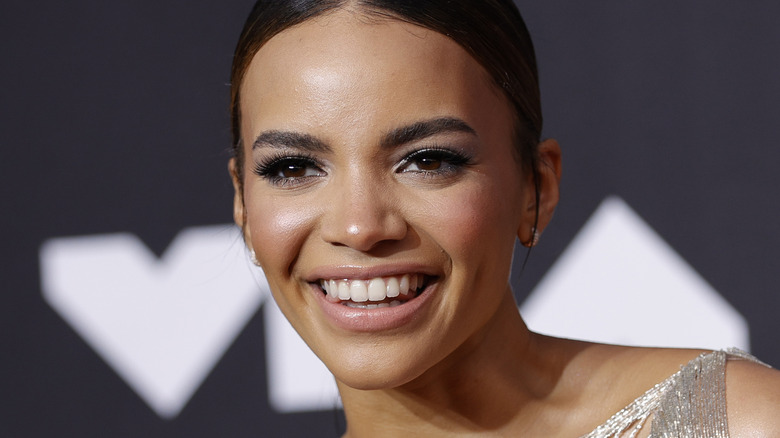 Jason Kempin/Getty Images
On August 3, Leslie Grace made an Instagram post addressing the unexpected cancelation of "Batgirl." Even though the situation took a disappointing turn, her post maintained a positive, appreciative tone throughout. "I am proud of the love, hard work and intention all of our incredible cast and tireless crew put into this film over 7 months in Scotland," she wrote, expressing her gratitude to work alongside and build friendships with some of the best in the entertainment business. Grace also made sure to thank the fans for their love and support as she took on the Batgirl character.
Along with her heartfelt write-up, Leslie Grace included a string of behind-the-scenes pictures and videos from the "Batgirl" set — some including good looks at the Batgirl costume and featuring Grace's co-stars. Sadly, Variety speculates that Warner Bros. Discovery will most likely take a tax write-down on the film that ultimately cost around $90 million. Should this be the case, "Batgirl" would be ineligible for a streaming release and couldn't be sold to another party. With that, the hard work of the team behind the film would be well and truly buried, never for fans to officially see.
Perhaps someday Leslie Grace will get the chance to play Batgirl in the DCEU or elsewhere, but until that day comes, her take on the character and the film she led will endure as a missed opportunity.