Murder On The Orient Express Tops Daddy's Home 2 In Thursday Previews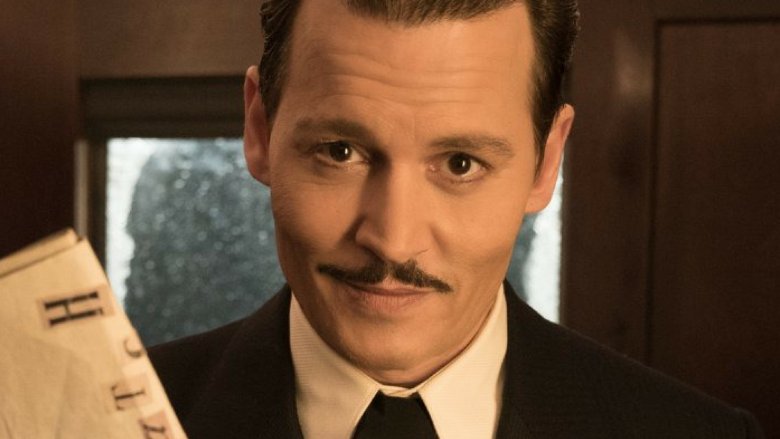 Murder on the Orient Express looks ready to speed past Daddy's Home 2 at the weekend box office. Although Marvel's Thor: Ragnarok should easily win the weekend, the twisty Murder on the Orient Express surpassed the comedy sequel in Thursday night previews, hinting that it will be the one of the two new releases that will come out on top. (via Box Office Mojo)
Murder on the Orient Express comes from director Kenneth Branagh and features an all star cast including Penelope Cruz, Willem Dafoe, Johnny Depp, Judi Dench, Josh Gad, Leslie Odom Jr., Michelle Pfeiffer, Daisy Ridley, Marwan Kenzari, and Olivia Colman. The movie, the latest adaptation of the Agatha Christie novel, has received a mixed reaction from critics, with a 62 percent on Rotten Tomatoes. 
Daddy's Home 2, though, has fared far worse, with a 15 percent on the review aggregator. The movie is a sequel to the 2015 film of the same name, which made $38.7 million in its opening weekend. (via Box Office Mojo) The sequel features the return of Will Ferrell's Brad and Mark Wahlberg's Dusty, alongside newcomers Mel Gibson and John Lithgow as their fathers. The movie is not expected to top the first film, never a good sign for a sequel.
Murder on the Orient Express only narrowly beat out Daddy's Home 2 on Thursday, with the film bringing in $1.6 million compared to the sequel's $1.5 million. Both movies are ultimately projecting for somewhere in the mid $20 million range. The big winner of the weekend, though, will once again be Thor: Ragnarok, which opened to a massive $121 million after receiving stellar reviews from critics. 
Ragnarok features Thor (Chris Hemsworth) teaming up with the Hulk (Mark Ruffalo) and the warrior Valkyrie (Tessa Thompson) to take down the villainous Hela (Cate Blanchett), who has unleashed chaos on Asgard. Tom Hiddleston and Jeff Goldblum also star in the film, which was directed by Taika Waititi.