Sabrina The Teenage Witch Fans Make It Abundantly Clear Who Their Least Favorite Character Is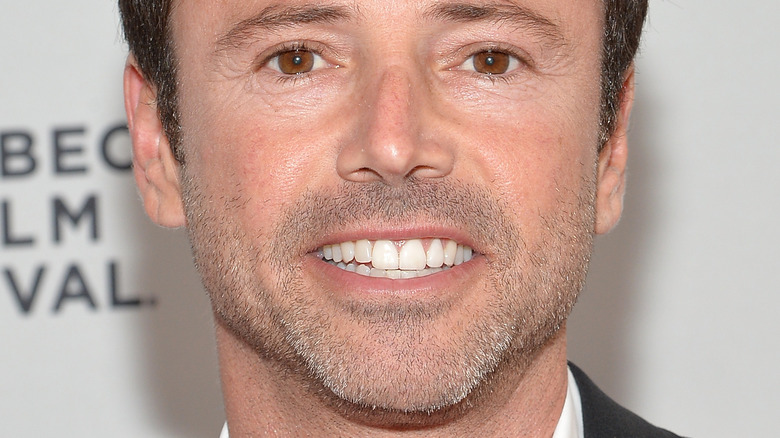 Mike Coppola/Getty Images
Shortly after "Sabrina the Teenage Witch" debuted in 1996, pre-teen girls everywhere became obsessed with witchcraft and had yet another reason to idolize the former "Clarissa Explains it All" star Melissa Joan Hart. Hart continued in that role for seven years and drew in millions of viewers (via Variety).
Throughout the series, Sabrina had her fair share of boyfriends to juggle. Ultimately, her soul stone led her to series regular Harvey Kinkle (Nate Richert). On the long, bumpy, winding road which led them back to each other, Sabrina dated several other men, including Dante (Jason James Richter), a possibly malignant narcissist whose bigotry towards mortals almost put Harvey in mortal danger; Dashiell (Donald Faison), the half-witch, half-mortal who got overlooked for reasons fans still don't understand; and Aaron (Dylan Neal), the band promoter she almost made the mistake of walking down the aisle with. But out of all her relationships on the show, there's one boy in particular who fans hated so much that he is still known as the worst character to have ever appeared on the show.
Fans wish they could have made Josh magically disappear
"Sabrina the Teenage Witch" hasn't aired a new episode since 2003. But that hasn't stopped nostalgic fans on Reddit from reminiscing about how much they can't stand Josh's character, played by a cast member of Nickelodeon's "Hey Dude" (David Lascher). Many fans claim he was the worst character and boyfriend of the entire series, with users like u/moorddroom going as far as to enumerate their grievances, calling Josh out for ruining Sabrina's relationship with Harvey and being self-centered and petty. Others, like u/ButterflyLoose4276, made some pretty valid points about how "he was also a college student going after a high schooler which I thought was weird."
Behind the scenes, though, the tumultuous teenage romances didn't negatively affect the actors' friendships. Lascher interviewed with Pop City Life in 2014, reminiscing fondly about his time on the series. "I really loved watching the relationship between my character, Josh, and Sabrina develop from this friendship ... working with such close friends, it was just such a special thing."